We are pleased to introduce you to
"PICOSURE CONFERENCE 2023"
PICOSURE FOCUS ON VERSATILE REVOLUTION EXCLUSIVE INSIGHT
Performance & Integrated of Picosecond Laser 755NM.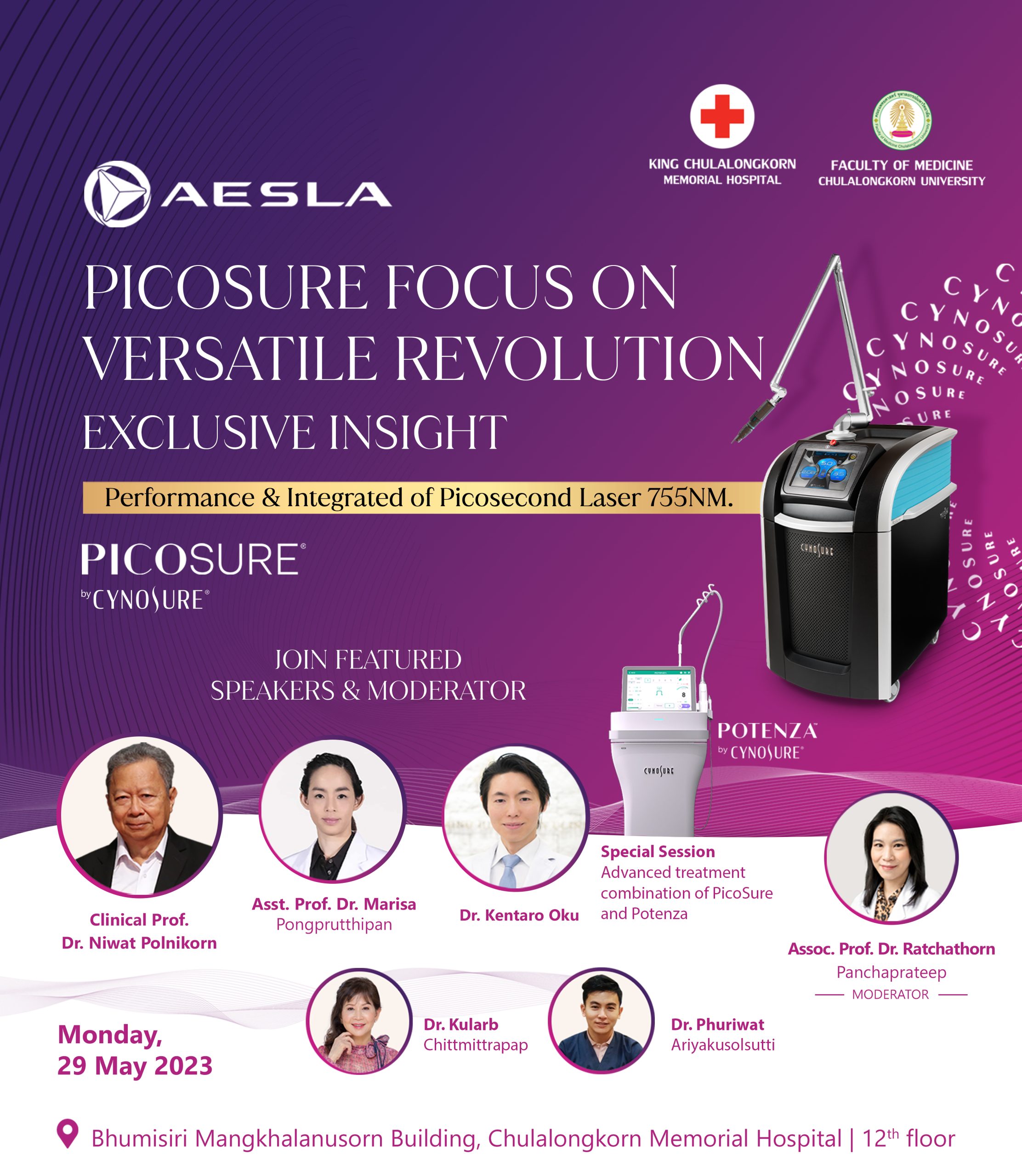 Join featured speakers 
👨‍⚕ Clinical Prof. Dr. Niwat Polnikorn
👩‍⚕ Asst. Prof. Dr. Marisa Pongprutthipan
👨‍⚕ Dr. Kentaro Oku
Moderator
👩‍⚕ Assoc. Prof. Dr. Ratchathorn Panchaprateep
Date: 29 May 2023

Time: 9:00 a.m. – 15:00 p.m.

Venue: King Chulalongkorn Memorial Hospital
Bhumisiri Mangkhalanusorn Building, Floor 12 
Bangkok, Thailand.

Limit 200 seats.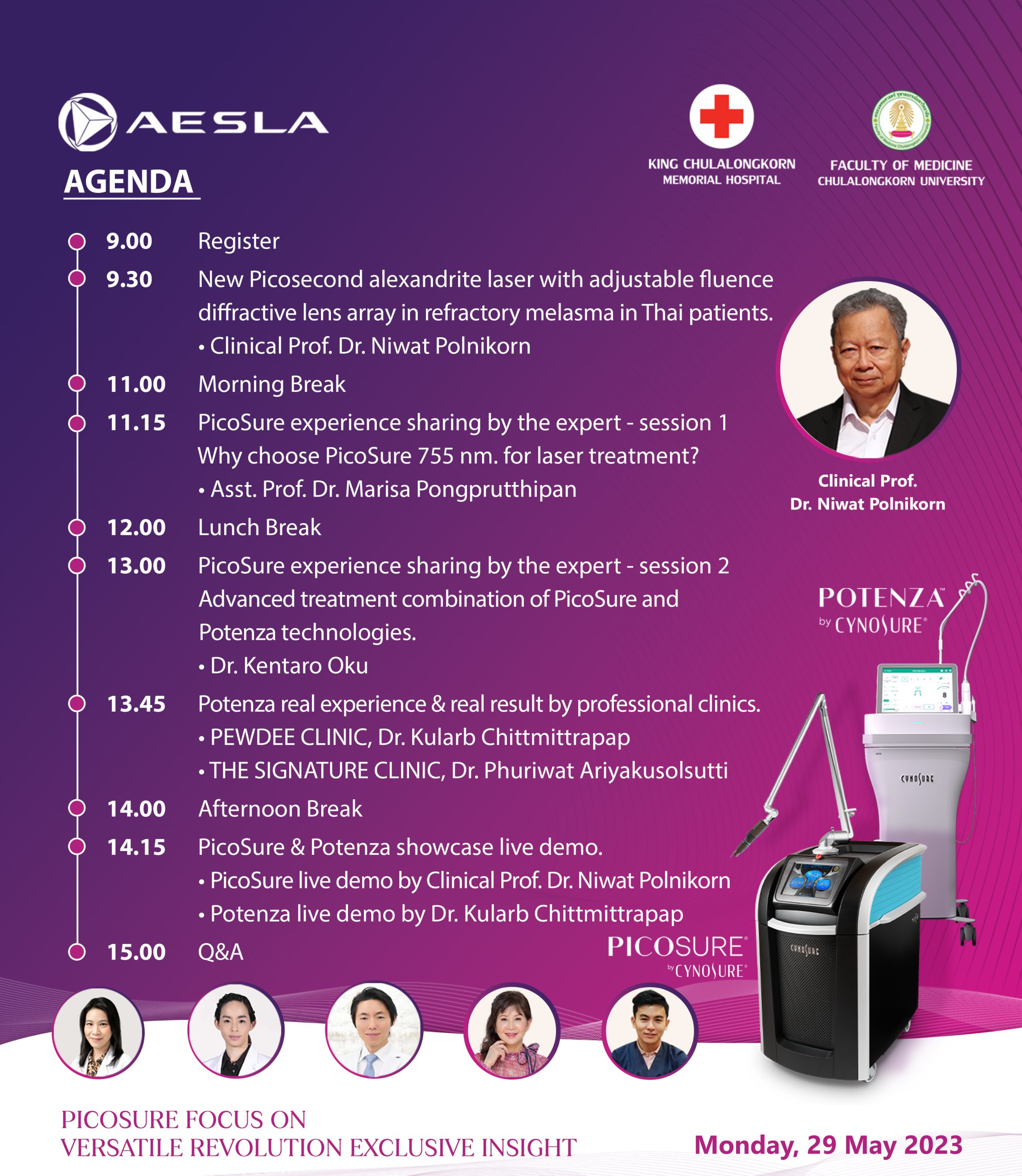 A copy of your responses will be emailed to the address you provided.
Thank you for your registration
We are pleased to introduce you to "PICOSURE CONF
Read More »