MCL31 Dermablate
Highly precise ablation and fractional technology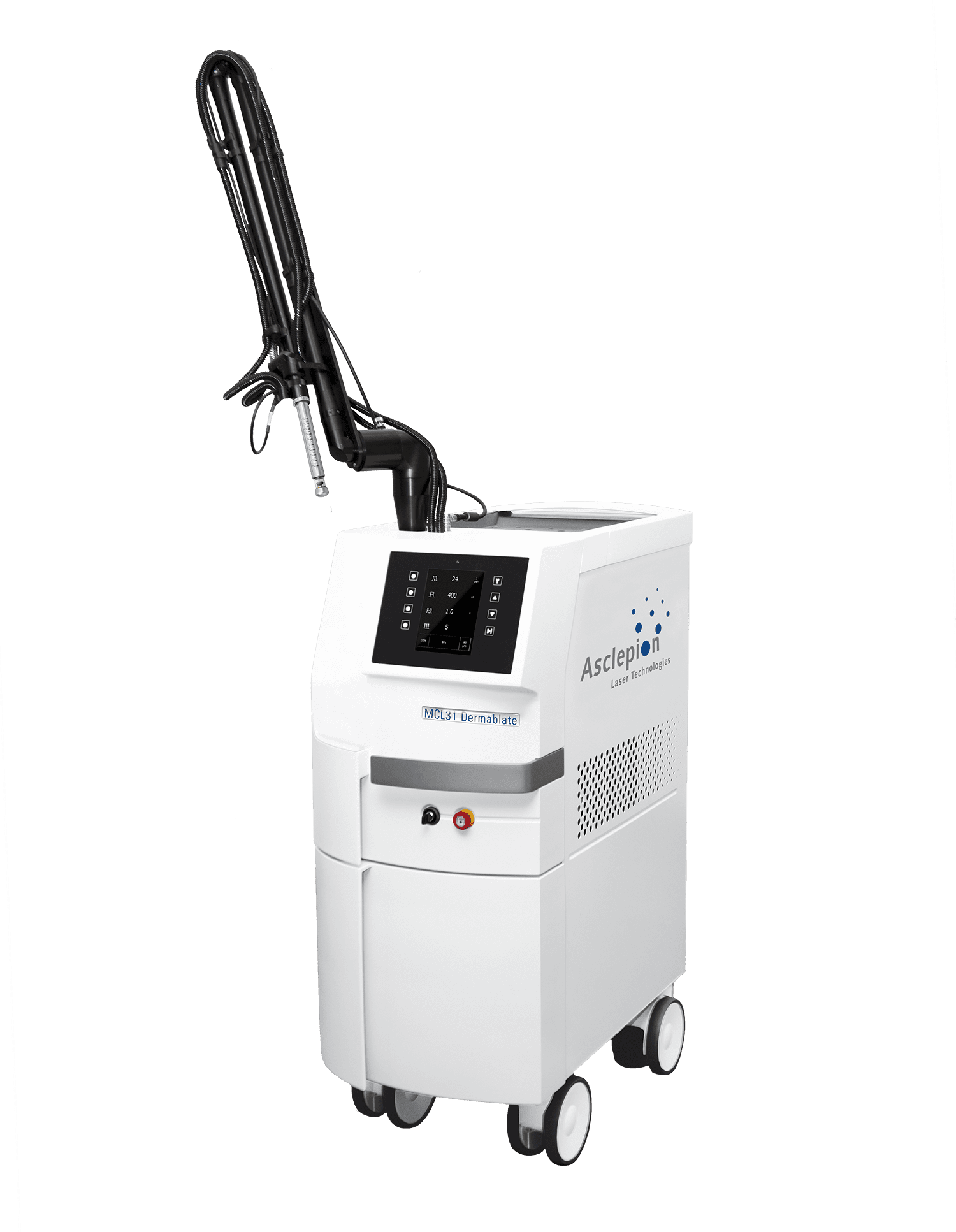 FRACTIONAL SKIN REJUVENATION
ฟื้นฟูรอยหลุมสิว

ปรับผิวให้เรียบเนียน

ลดเลือนริ้วรอยรอบดวงตา

ลดเลือนฝ้า กระ จุดด่างดำ
MCL31 Erbium:YAG เป็นเทคโนโลยีที่ได้รับมาตรฐาน Gold Standard ในทางการแพทย์ผิวหนัง เนื่องจากเป็นการผลัดเซลล์ชั้นนอกและชั้นหนังแท้ได้อย่างอ่อนโยน มีความแม่นยำและปลอดภัยสูง ช่วยฟื้นฟูสภาพผิวได้อย่างครอบคลุม แก้ไขปัญหาหลุมสิว และลดเลือนริ้วรอยได้โดยไม่ทำลายเนื้อเยื่อรอบข้าง บาดแผลที่เกิดขึ้นจึงมีขนาดเล็กระดับไมครอน ละเอียดถึง 169 จุดต่อการยิงหนึ่งครั้ง ทำให้ระยะเวลาพักฟื้นน้อยกว่าการรักษา Fractional Laser ทั่วไป
MCL31 เป็นเทคโนโลยีที่ได้รับความเชื่อถือจากทั่วโลก ว่าเป็นอีกทางเลือกหนึ่งในการรักษาหลุมสิวได้อย่างมีประสิทธิภาพสูงสุด รวดเร็ว และไม่เจ็บ ไม่จำเป็นต้องใช้ยาชา โดยหลังจากการรักษาผิวจะฟื้นฟูขึ้นใน 3-7 วัน
MICROSPOT HANDPIECE WITH ADJUSTABLE COVER RATE ไมโครเลนส์ชนิดพิเศษ มีขนาด 13 x13 มม. (169 MicroSpots ต่อการยิงหนึ่งครั้ง) ปล่อยพลังงานจุดเล็กๆ ลงไปยังชั้นผิวหนัง เลนส์ตัวนี้ช่วยให้รักษาได้อย่างแม่นยำ ช่วยฟื้นฟูผิวและกระตุ้นการสร้างคอลลาเจน โดยไม่ทำลายเนื้อเยื่อรอบข้าง ช่วยย่นระยะเวลาพักฟื้นให้น้อยลงครอบคลุมการรักษาได้หลากหลายมากยิ่งขั้น
ใช้เทคโนโลยีไมโครเลนส์ที่มีความแม่นยำสูง

ละเอียดถึง 169 MicroSpots

ได้รับมาตรฐานความปลอดภัย US FDA

ไม่จำเป็นต้องใช้ยาชา

ใช้เวลารักษาเพียง 15 นาที
FRACTIONAL & FULL SKIN RESURFACING
ฟื้นฟูสภาพผิวด้วย Ablation mode โดยการผลัดเซลล์ผิวแบบ Full Skin Resurfacing รวมถึงการตัดรอยโรคต่างๆ ด้วยความสามารถของไมโครเลนส์ที่แม่นยำและละเอียด ทำให้สามารถจัดการกับรอยโรคได้หลากหลาย ทั้งยังอ่อนโยนต่อผิวและมีความปลอดภัยสูง

SCAR TREATMENT สามารถรักษารอยฟกช้ำ รอยหลุมสิว หรือรอยจากโรคสุกใส ที่มักทิ้งรอยแผลเป็นให้กวนใจ การรักษาใช้เวลาเพียง 15 นาทีก็สามารถฟื้นฟูผิวให้กลับมาเรียบเนียน เพิ่มความมั่นใจได้อีกครั้ง
ผลัดเซลล์ผิวใหม่

ริ้วรอยรอบดวงตา

รอยหลุมสิว

ขี้แมลงวัน ไฝ

ฝ้า กระ จุดด่างดำ
ปานดำ

ติ่งเนื้อ กระเนื้อ

ไขมันเปลือกตา

สิวหิน สิวข้าวสาร

คีลอยด์
COMPETENCE, EXPERIENCE, SUCCESS
Asclepion Laser Technologies จากประเทศเยอรมนี เป็นหนึ่งในผู้นำด้านการผลิตเครื่องเลเซอร์ระดับนานาชาติ มายาวนานกว่า 35 ปี มีการต่อยอด พัฒนาเทคโนโลยีต่างๆ สำหรับโรคผิวหนัง ความงาม รวมทั้งการผ่าตัด ซึ่งทำให้ได้ผลลัพธ์ที่ดี จนเป็นที่ยอมรับของผู้เชี่ยวชาญมากกว่า 60 ประเทศทั่วโลก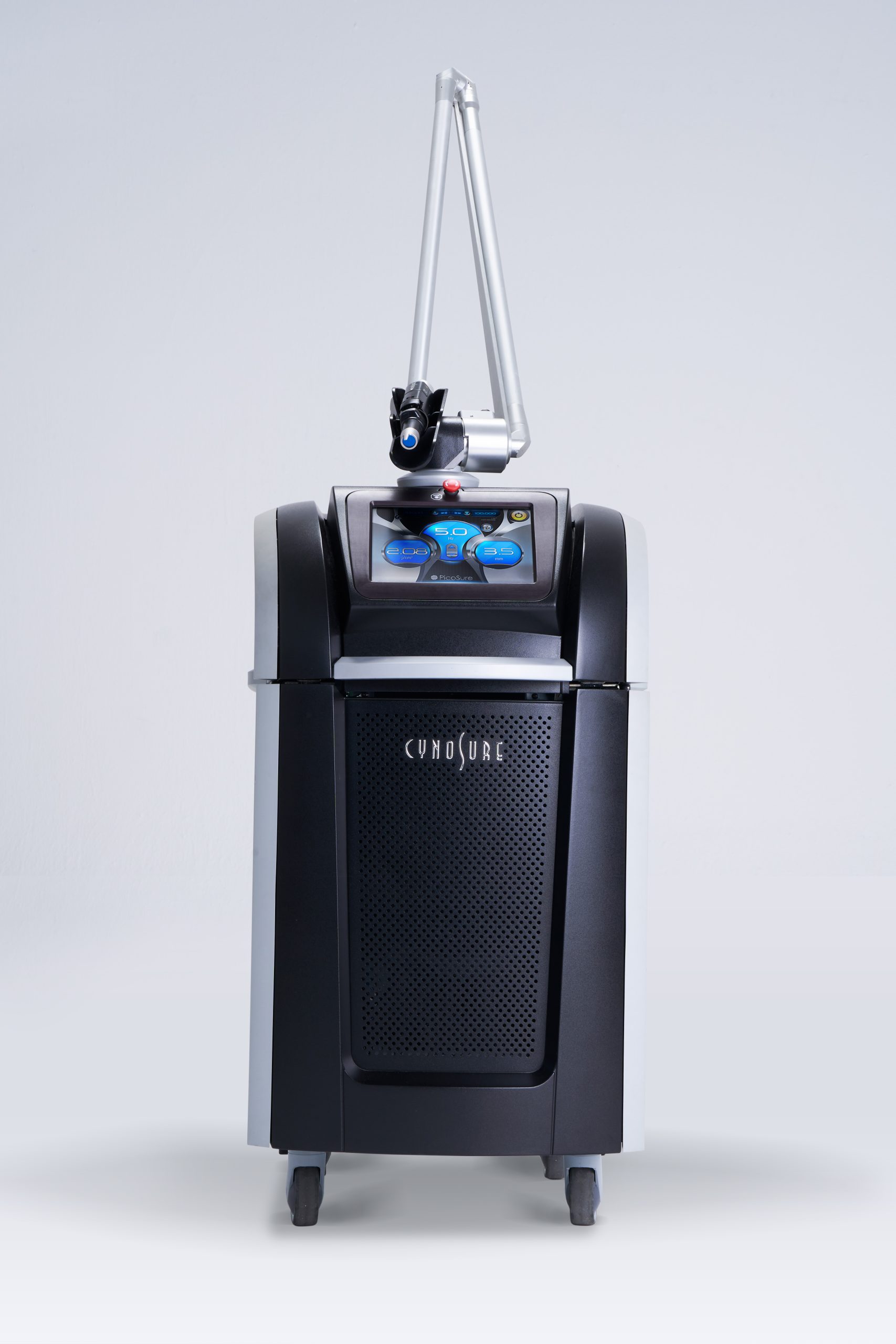 THE WORLD'S FIRST PICOSECOND TECHNOLOGY AND LEADING CHOICE FOR COMFORTABLE AND CONVENIENT TATTOO REMOVAL AND SKIN REVITALIZATION TREATMENTS FOR WRINKLES, ACNE SCARS AND PIGMENT LIKE FRECKLES, SUNSPOTS AND DISCOLORATION.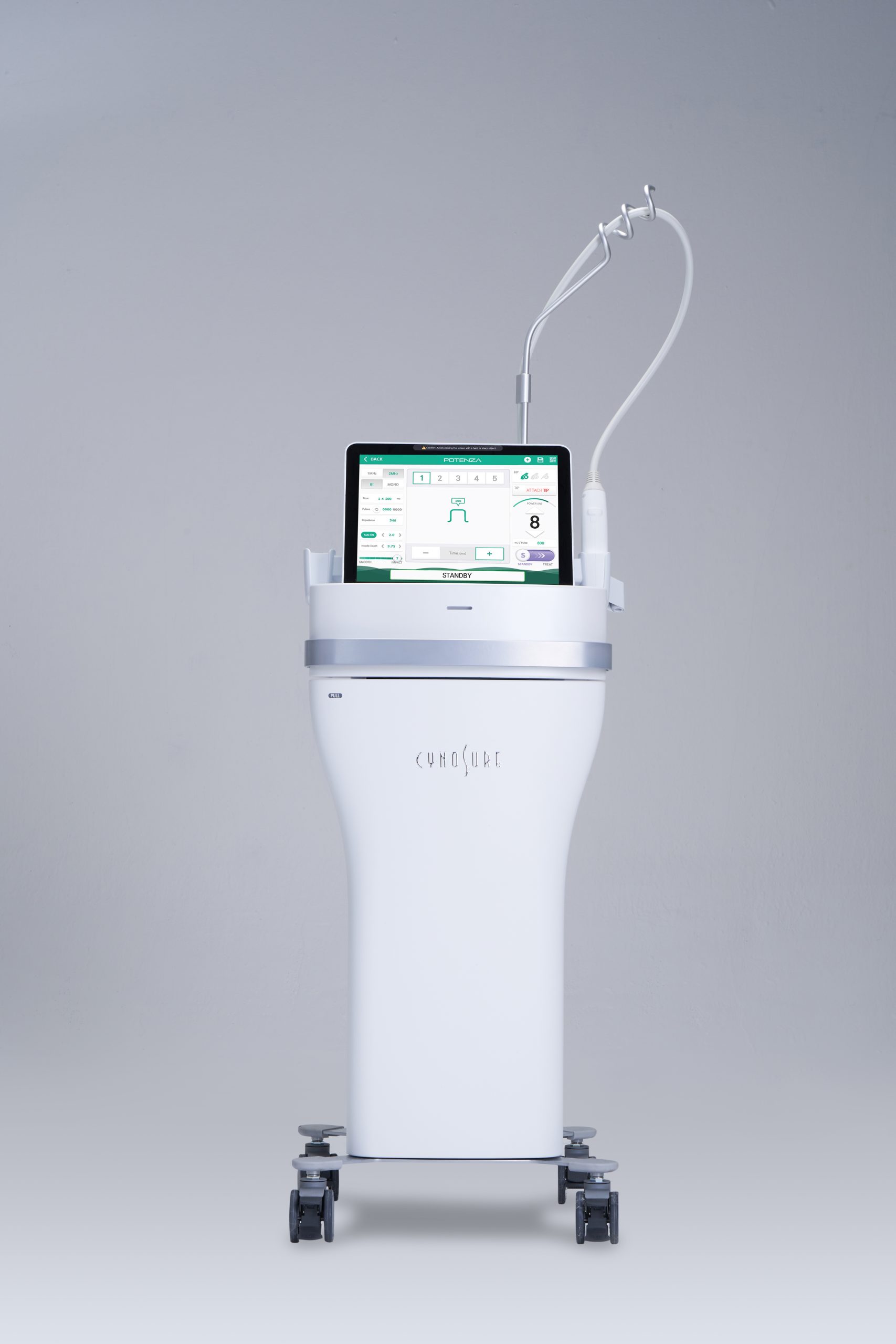 THE WORLD'S FIRST 4-MODE RF MICRONEEDLING SYSTEM THAT COMBINES MONOPOLAR AND BIPOLAR RF AT 1 OR 2MHZ FREQUENCIES IN A SINGLE DEVICE.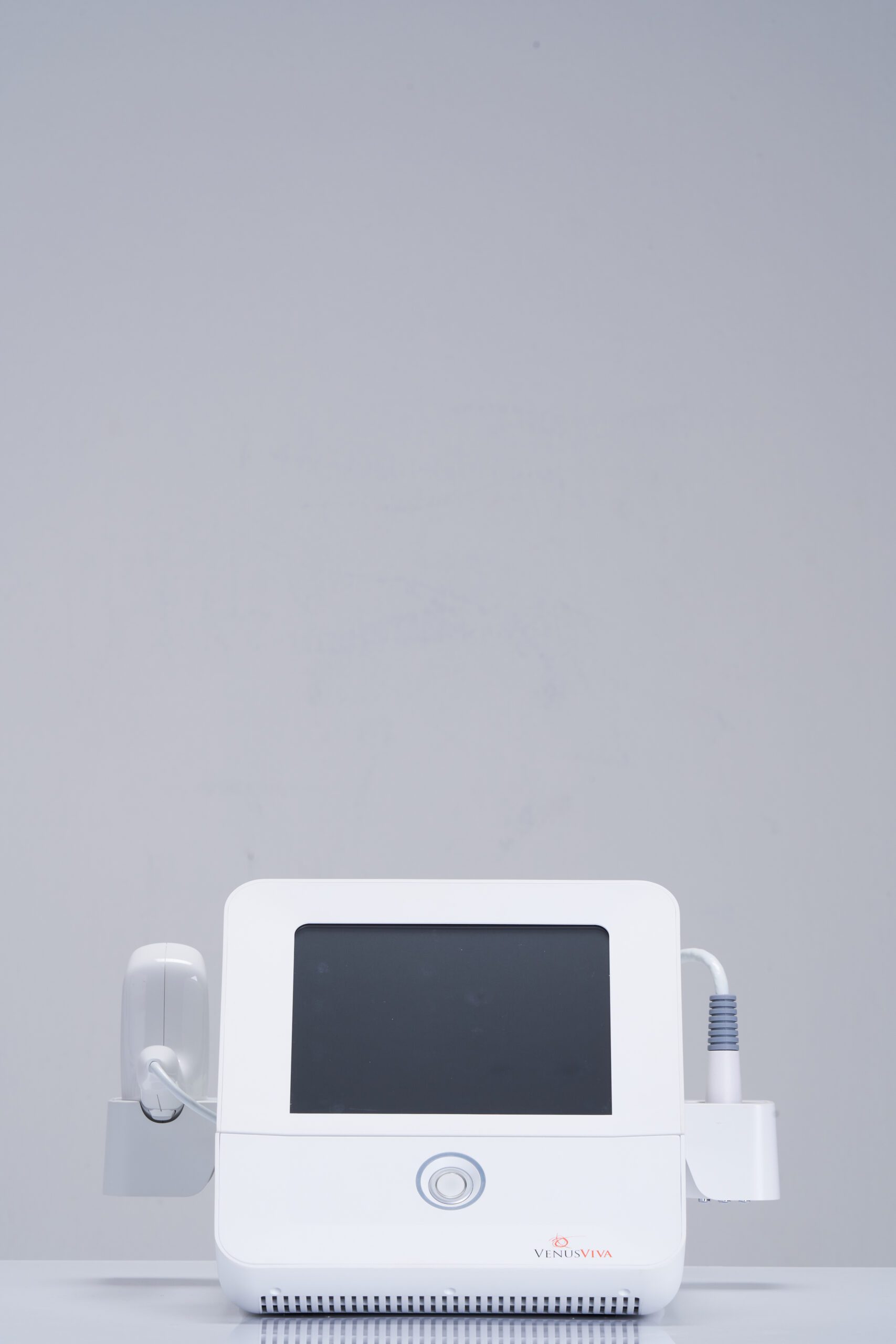 A HIGHLY CUSTOMIZABLE SKIN RESURFACING DEVICE THAT DELIVERS EXCEPTIONAL RESULTS WITH LOW DOWNTIME AND IS SAFE FOR ALL SKIN TYPES.
TO BOOK A CONSULTATION OR DEMO
PLEASE CONTACT US