The world's first 4-mode RF Microneedling device.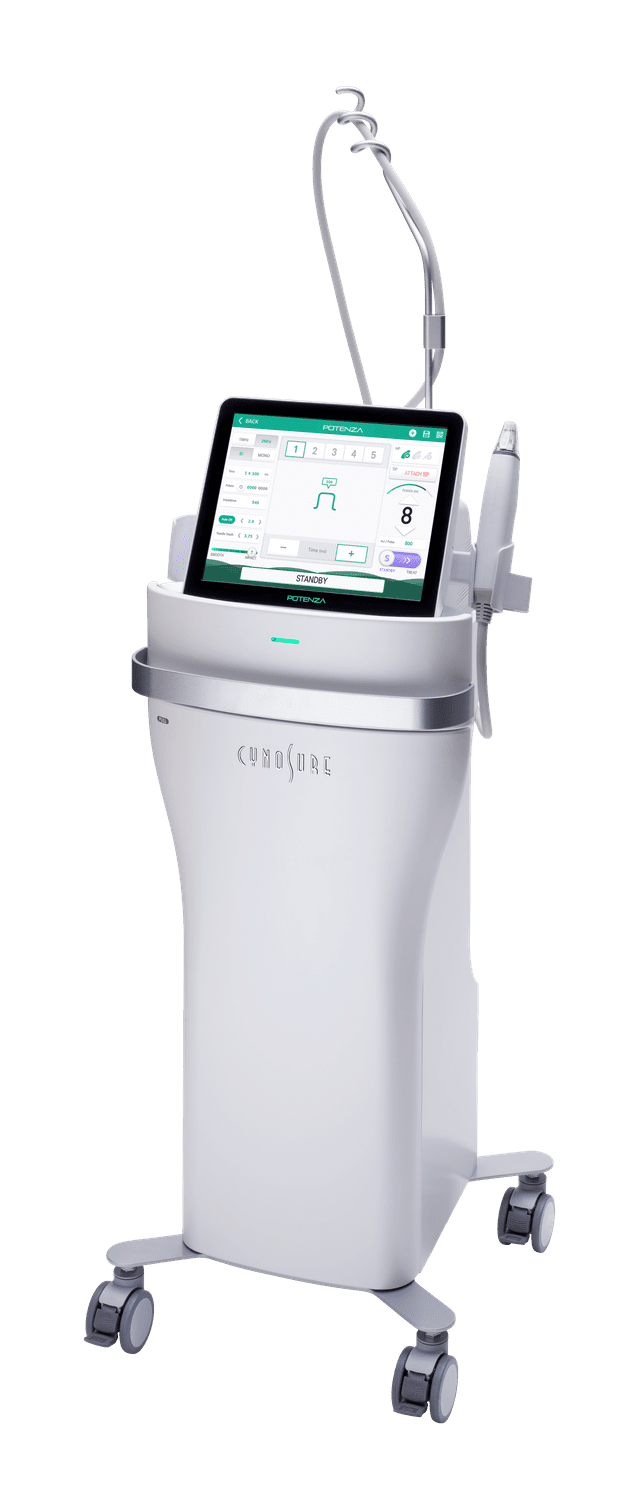 The world's first 4-mode RF Microneedling system that combines monopolar and bipolar RF at 1 or 2MHz frequencies in a single device.
The world's first 4-mode RF Microneedling
Potenza takes microneedling to new levels. The versatility this system provides allows you to customize treatments based on your patients' specific needs –all skin types,  anywhere on the body, any time of year.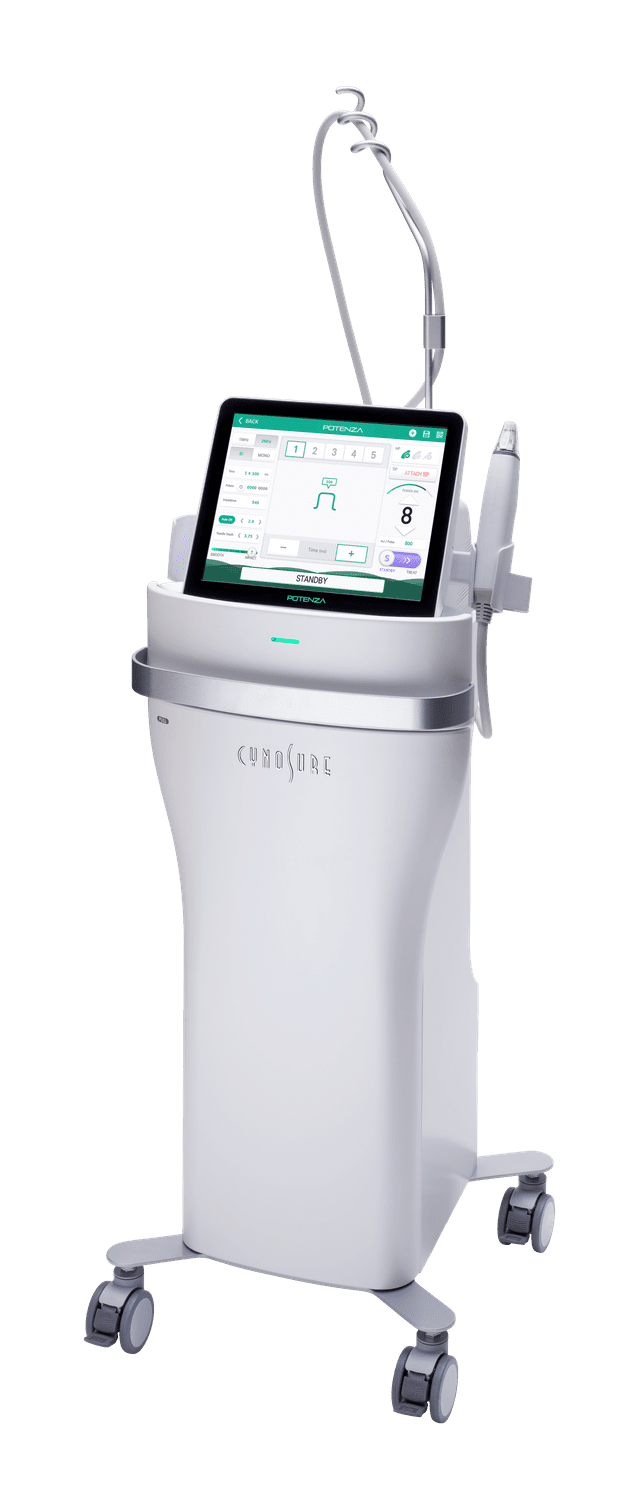 Potenza offers both Monopolar and Bipolar RF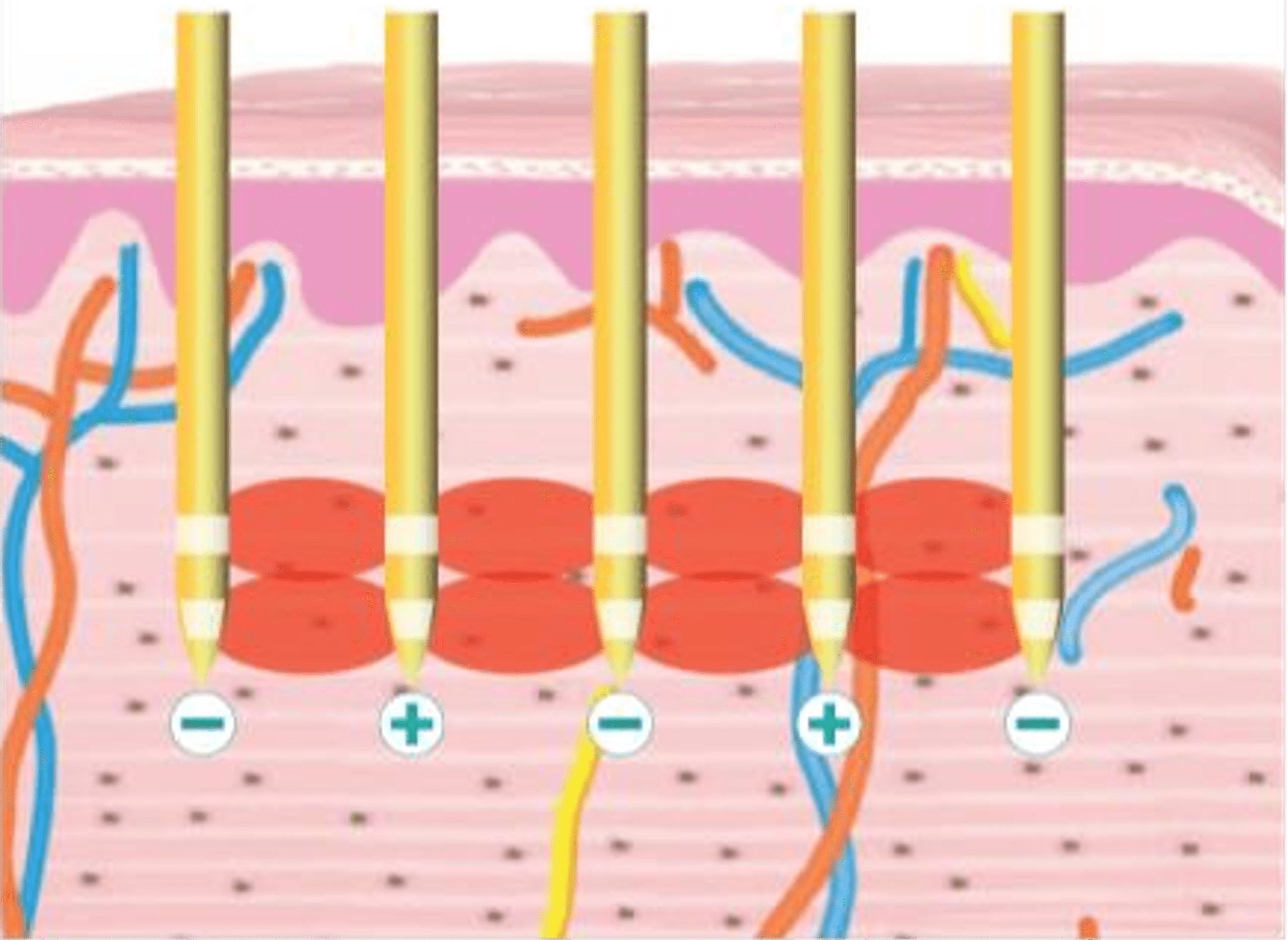 BIPOLAR RF
• The current passes between 2 identical electrodes
• The tissue in the treated area is heated less deeply and less intensely than monopolar RF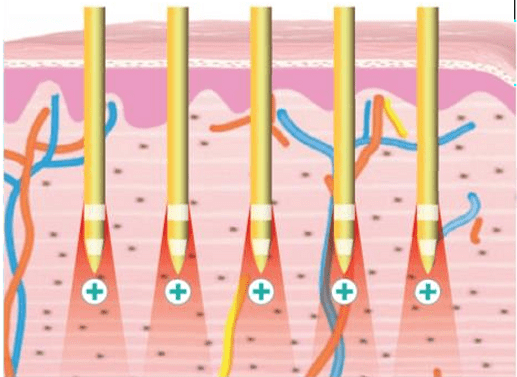 MONOPOLAR RF
• Monopolar RF configuration consists of an active treatment electrode and a passive one which acts as the grounding electrode (Neutral Pad)
• The primary advantage of the monopolar device is its high penetration of the emitted current
Choose the right tip for the right patient.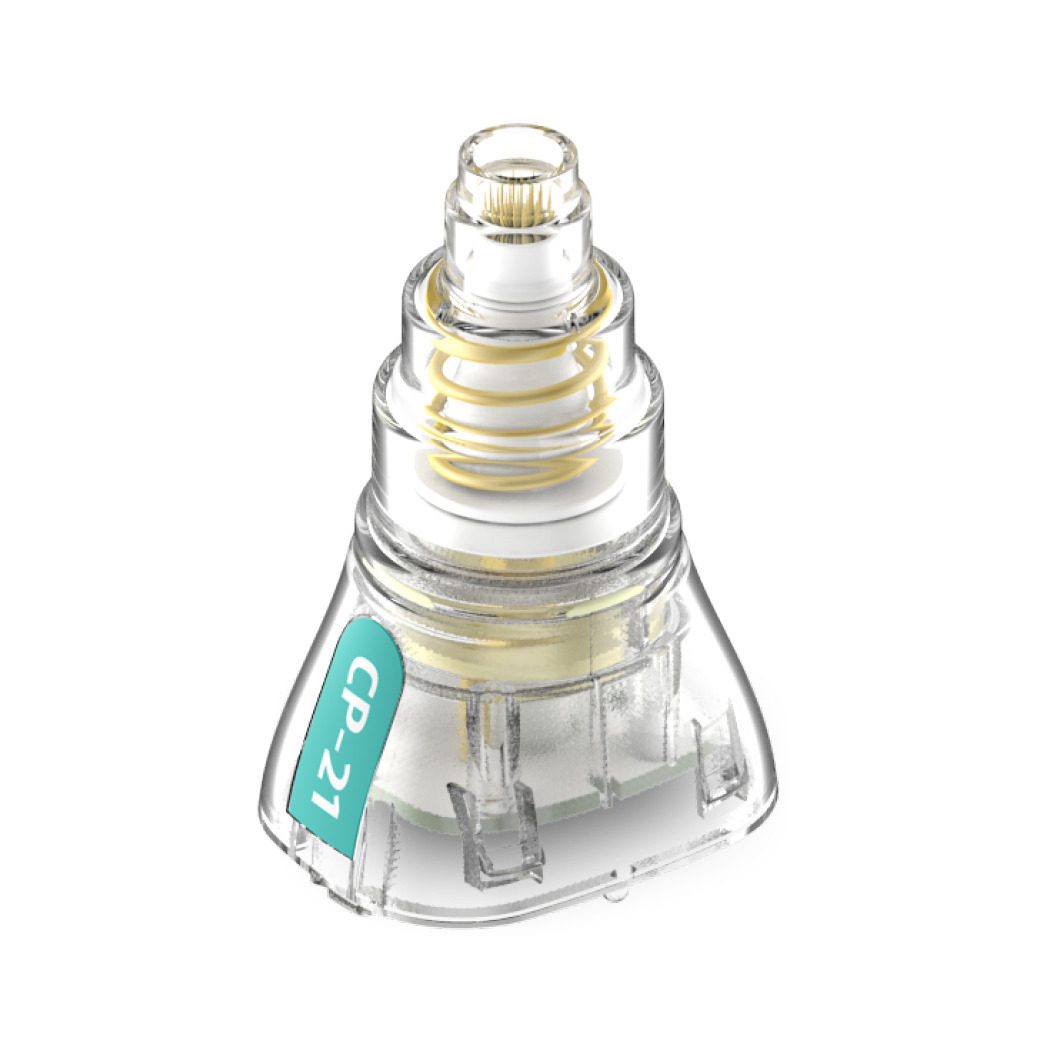 21 insulated needle array.
Adjustable depth 0.5-2.5 mm.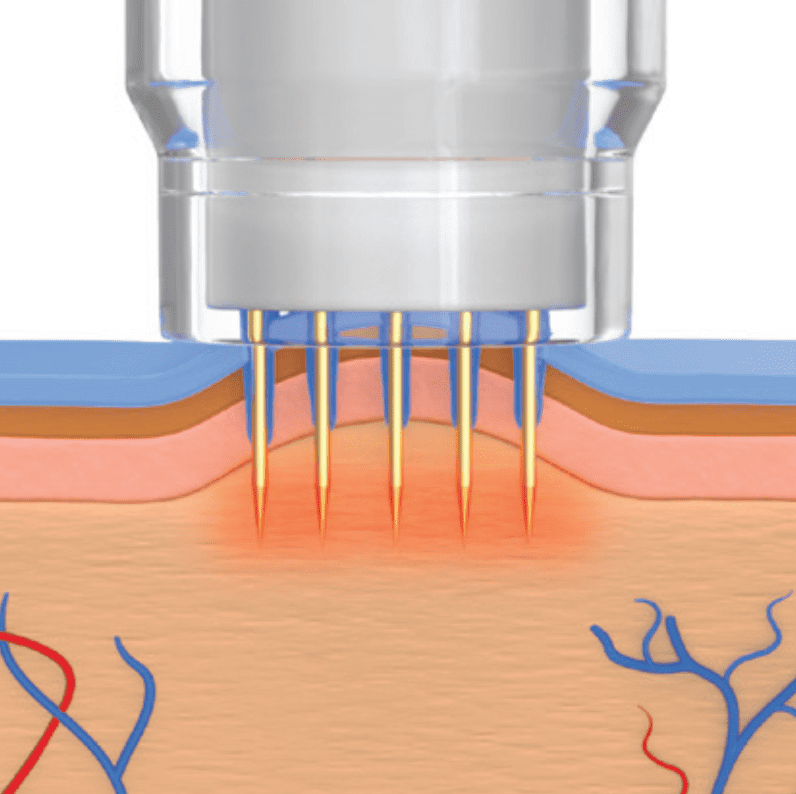 Uses a dual-air chamber design to capture and release air towards the skin in order to enhance the penetration of topicals into the channels.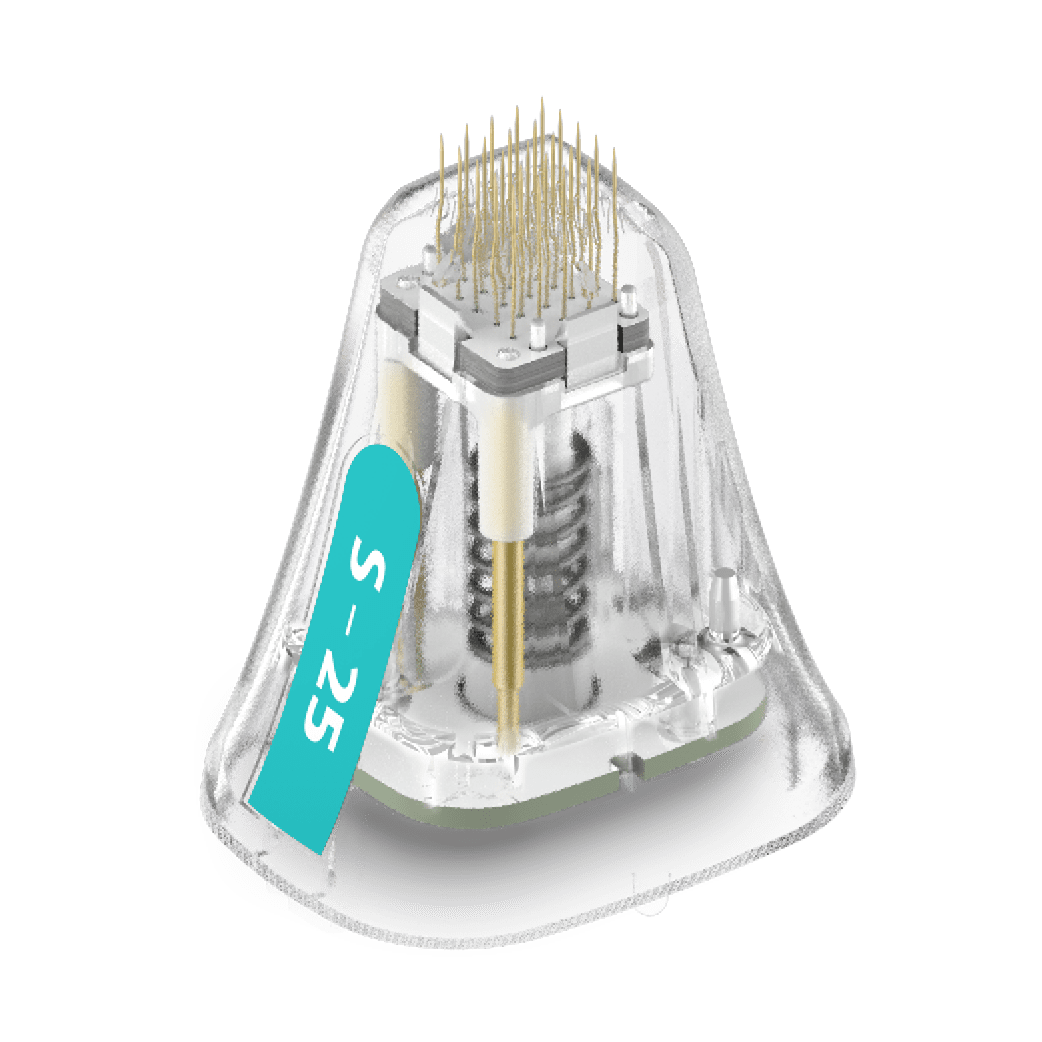 TIGER TIP
Semi-Insulated Needles
16, 25, and 49 needle array.
Adjustable depth 0.5 mm- 4.0 mm.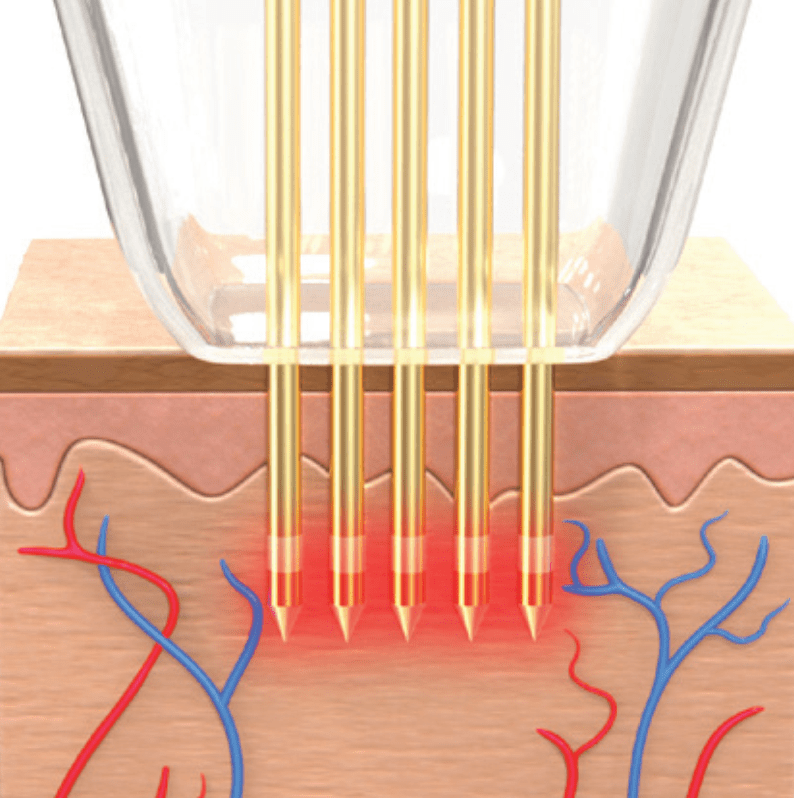 Used for treating more tissue in a single treatment without sacrificing the epidermis.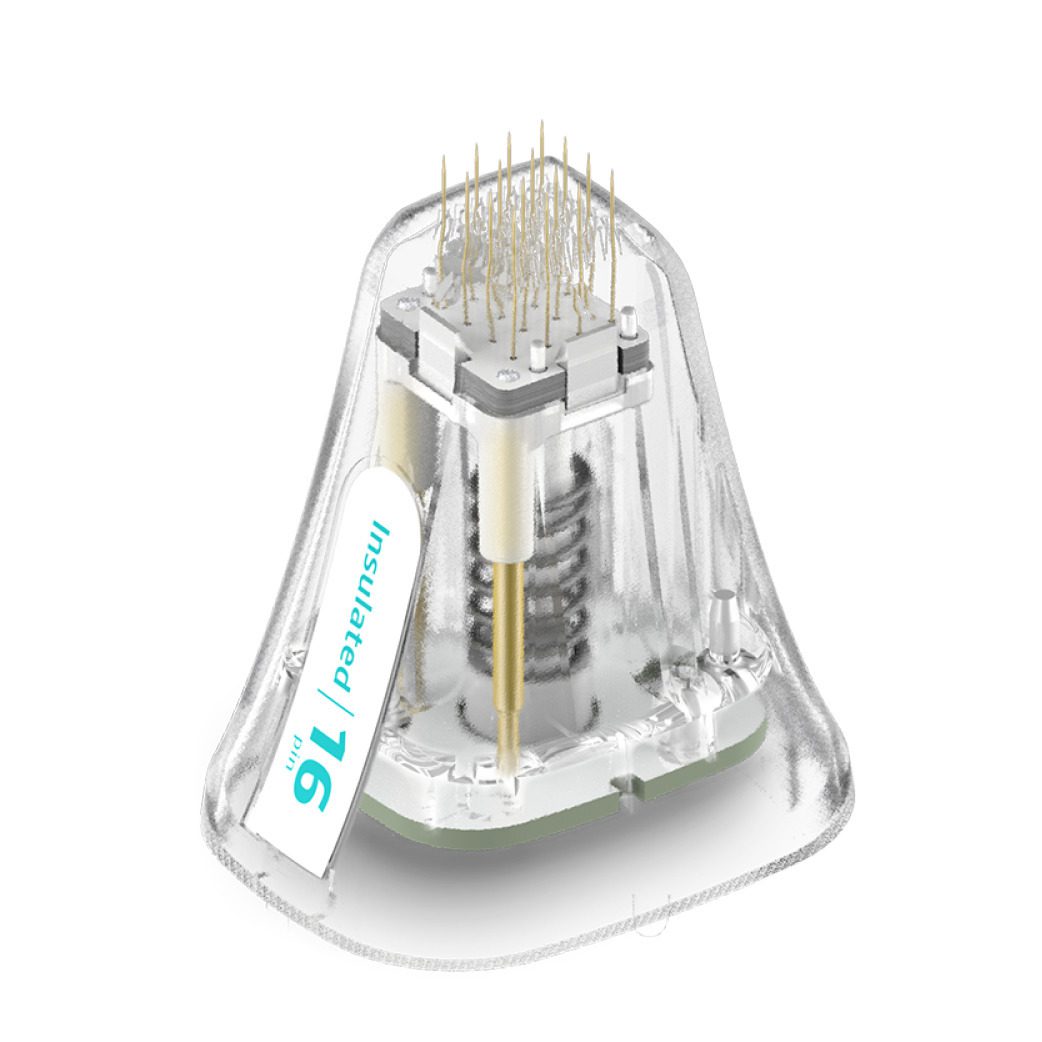 16, 25, and 49 needle array
Adjustable depth 0.5 mm- 4.0 mm.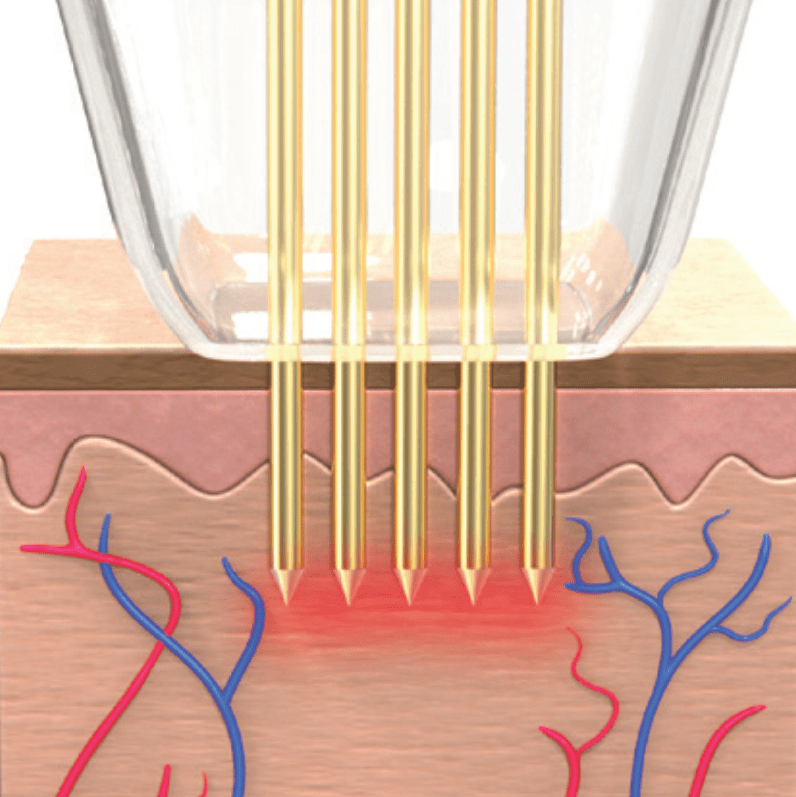 Used for both targeted and deep treatments in the skin.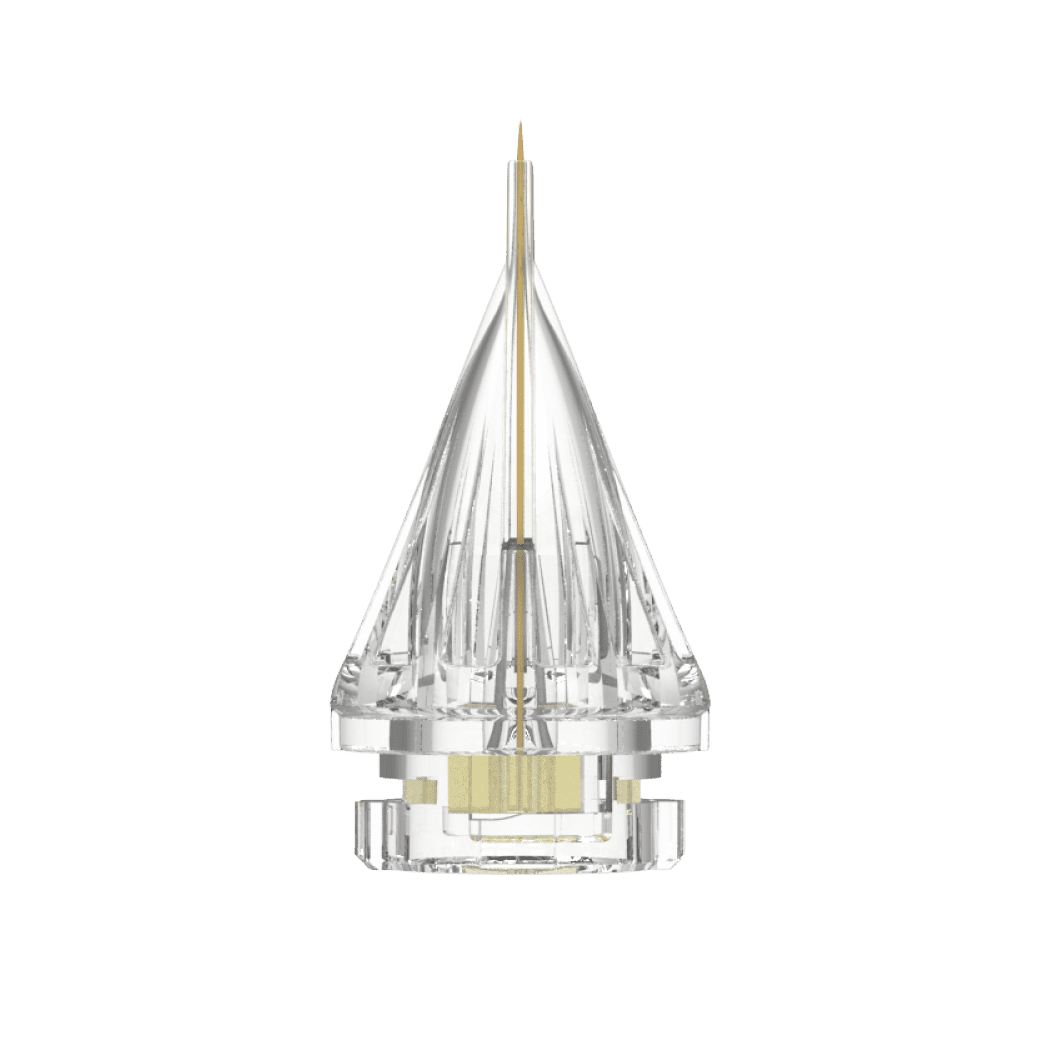 0.8 mm, 1.2 mm, and 1.5 mm depth.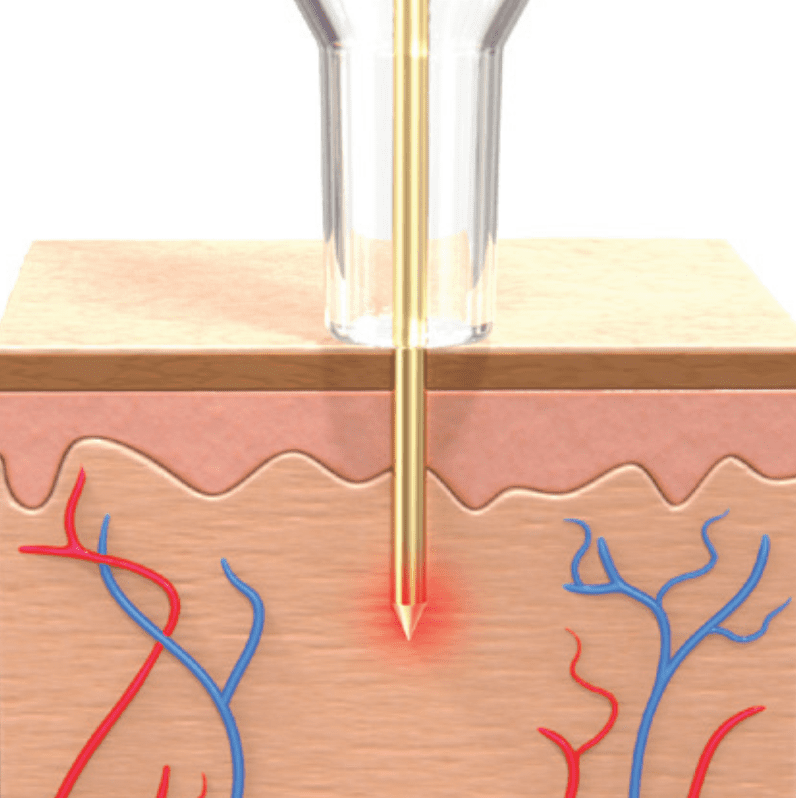 Used to precisely target and improve blemishes found in the skin.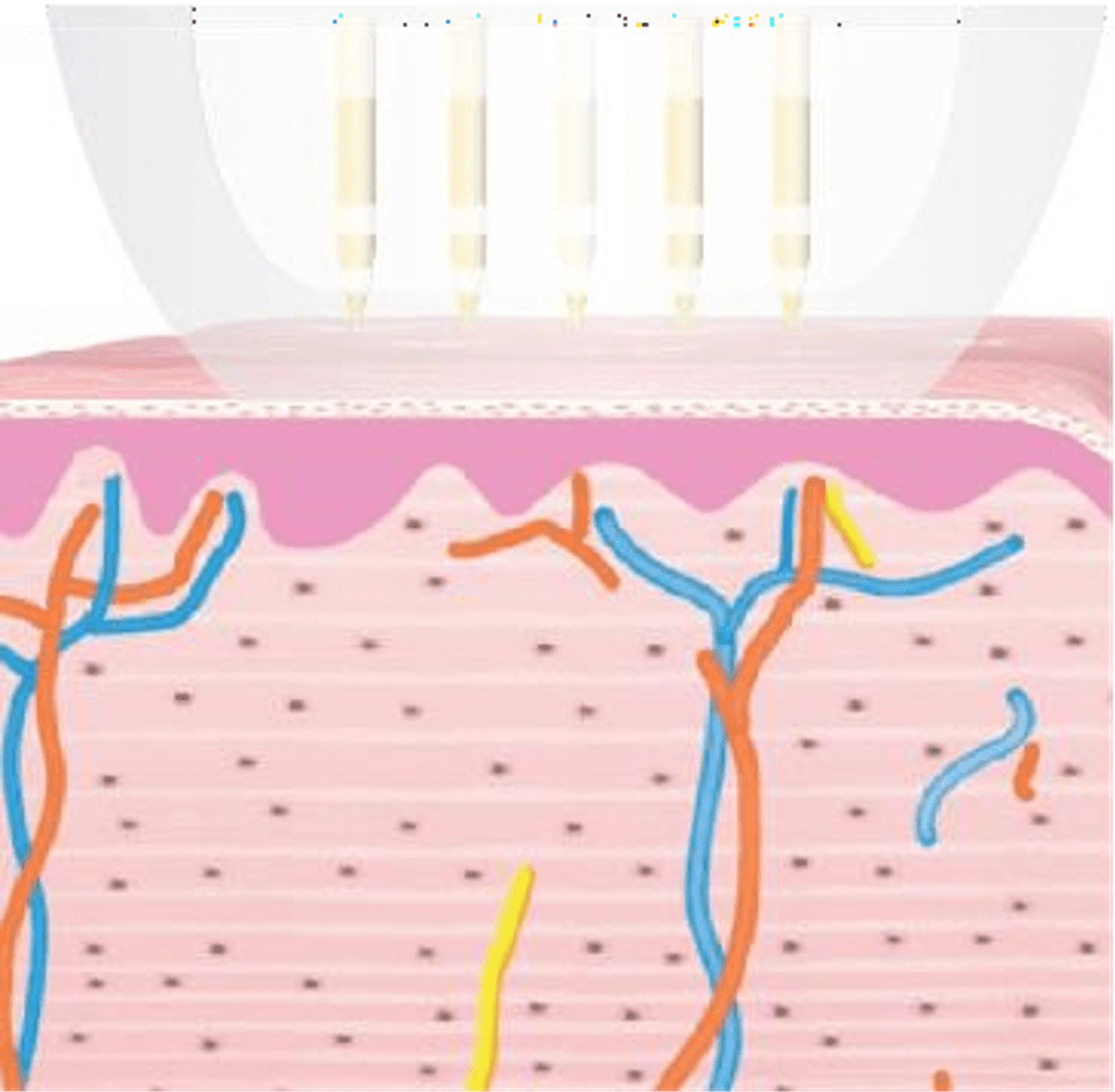 Microneedle tip is placed on the epidermis.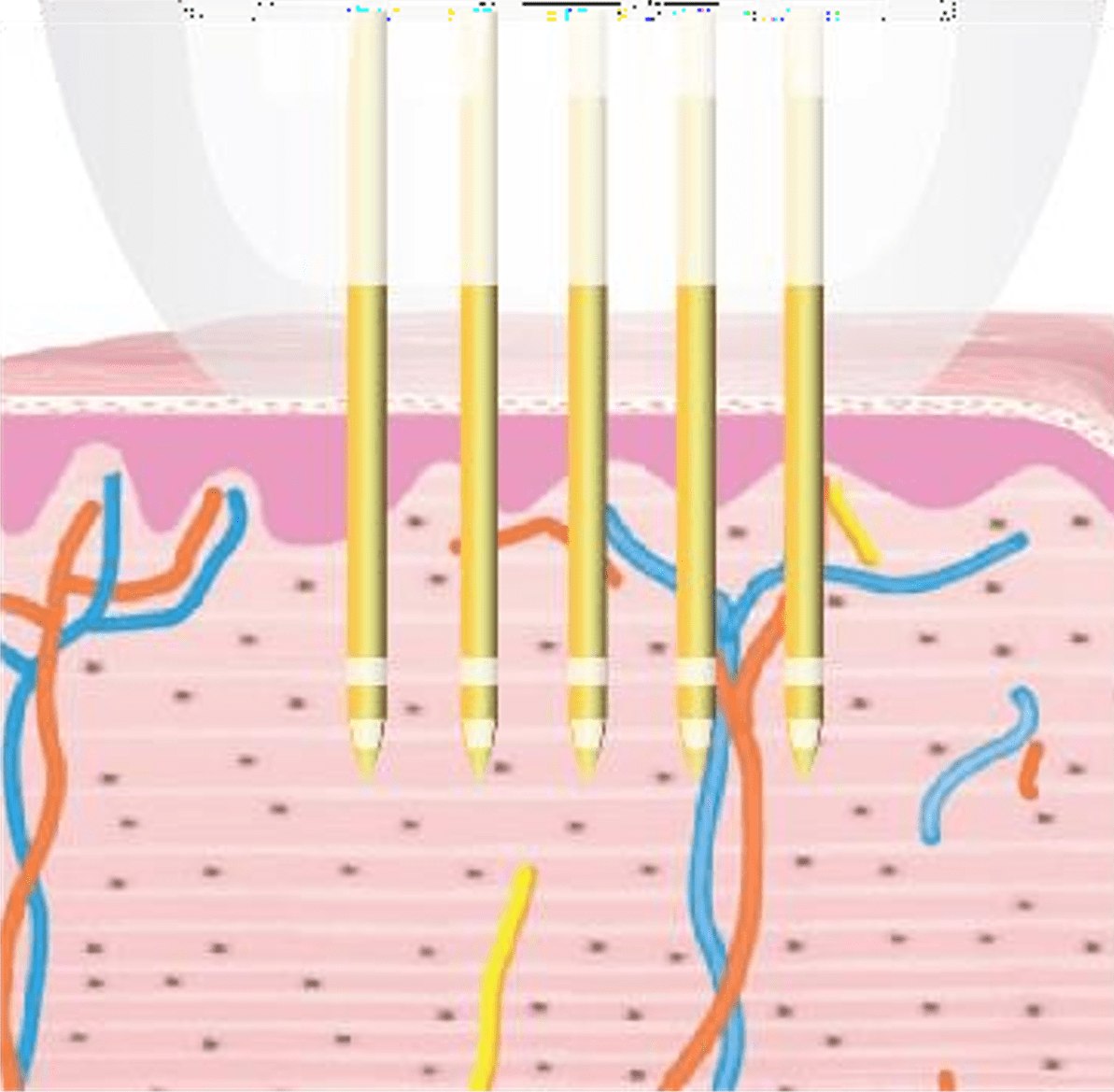 Microneedles penetrate the tissue. There are numerous settings for depth of treatment.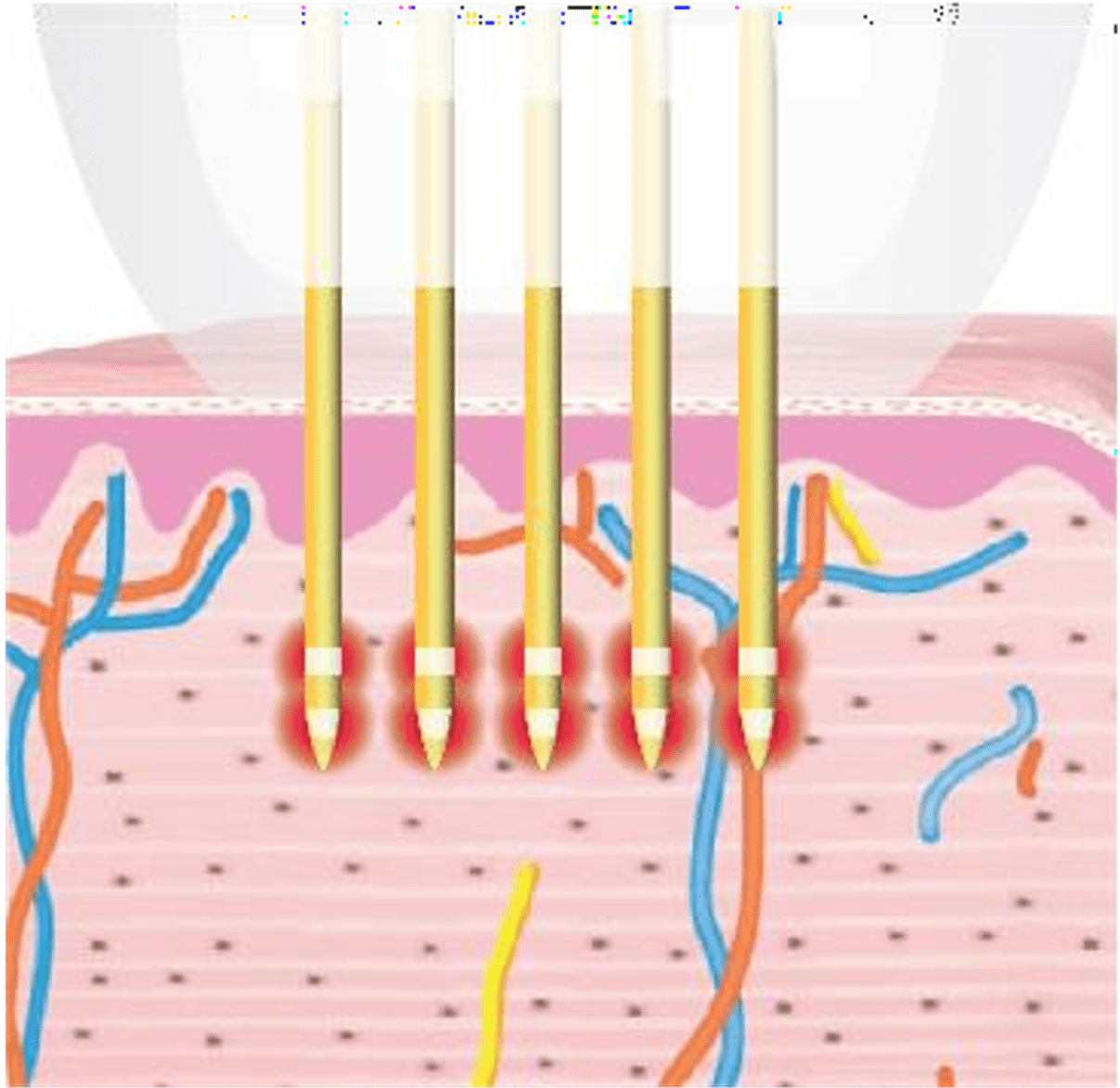 Monopolar or Bipolar RF energy is directly applied to the target area.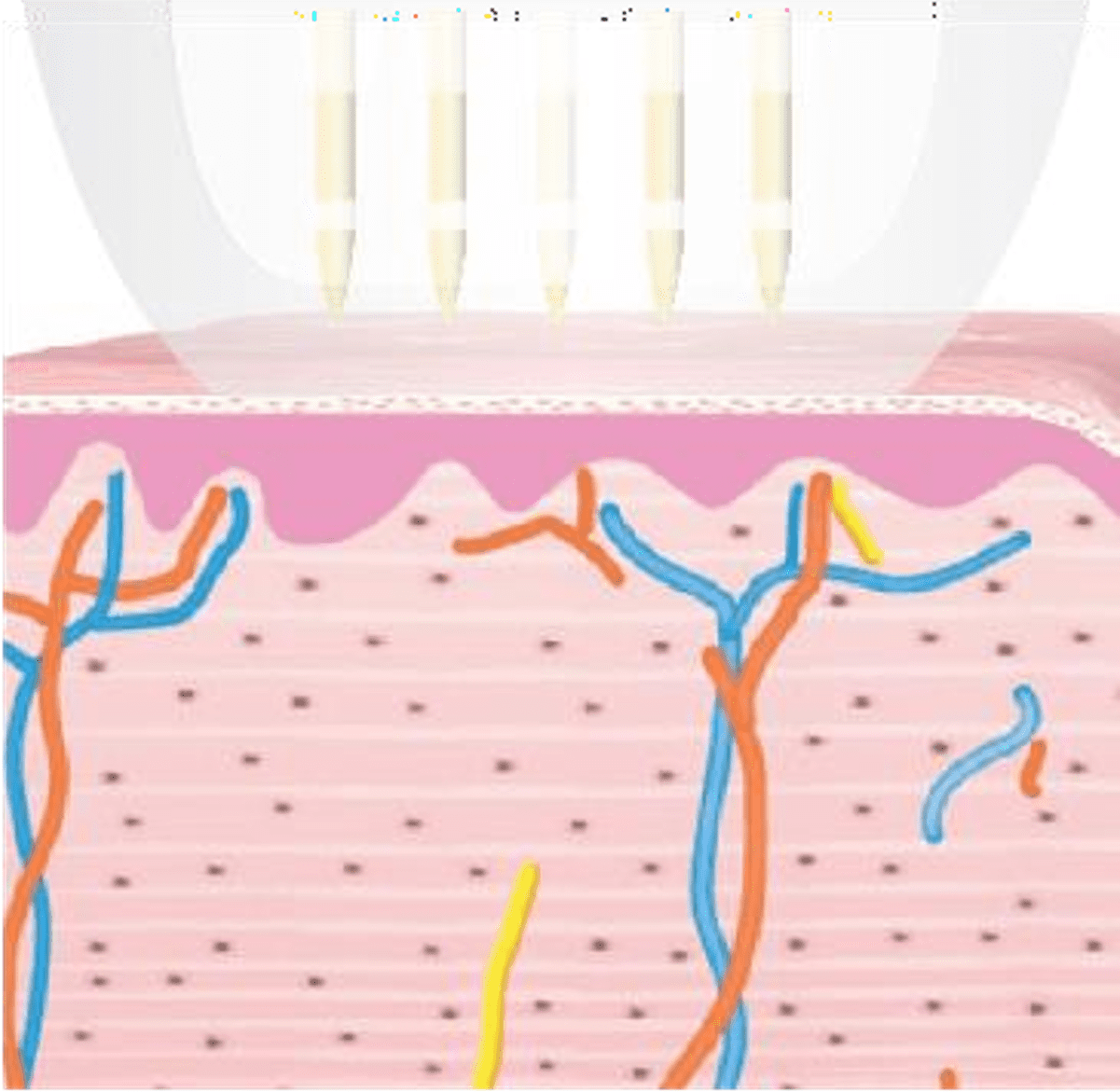 Collagen remodeling and elastin strengthening begin.
The file will be sent to your email
Safety and clinical results using a novel radiofrequency microneedling device with 9 different needle array configurations for skin revitalization and tightening (via soft- tissue coagulation)
Clinical Experience of atrophic scars Treatment using Cylinder Tip and Fractional Microneedles RF with Poly-L-Lactic Acid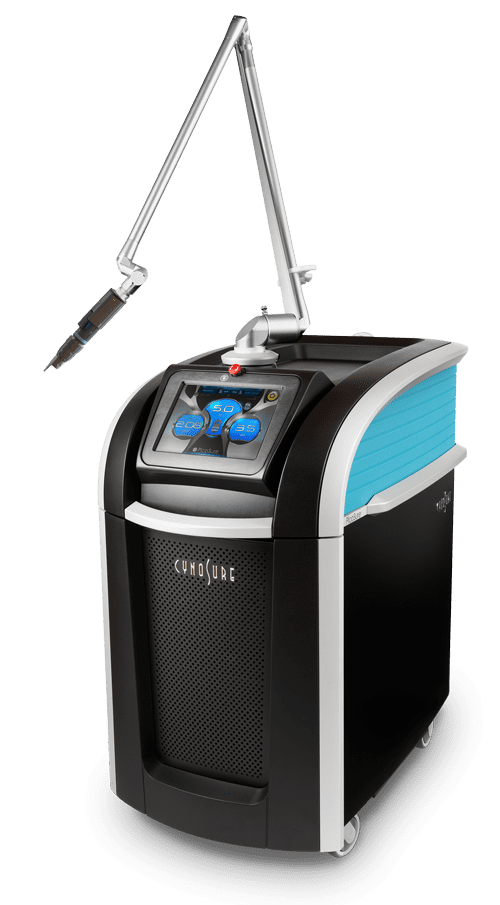 World's first. Industry's finest. Light years ahead. Cynosure's PicoSure laser treats at three wavelengths: 532 nm, 755 nm, and 1064 nm, making it ideal for the treatment of pigmentary conditions. With the addition of the Focus™ Lens Array, you'll be able to treat stubborn skin conditions in addition to removing tattoos.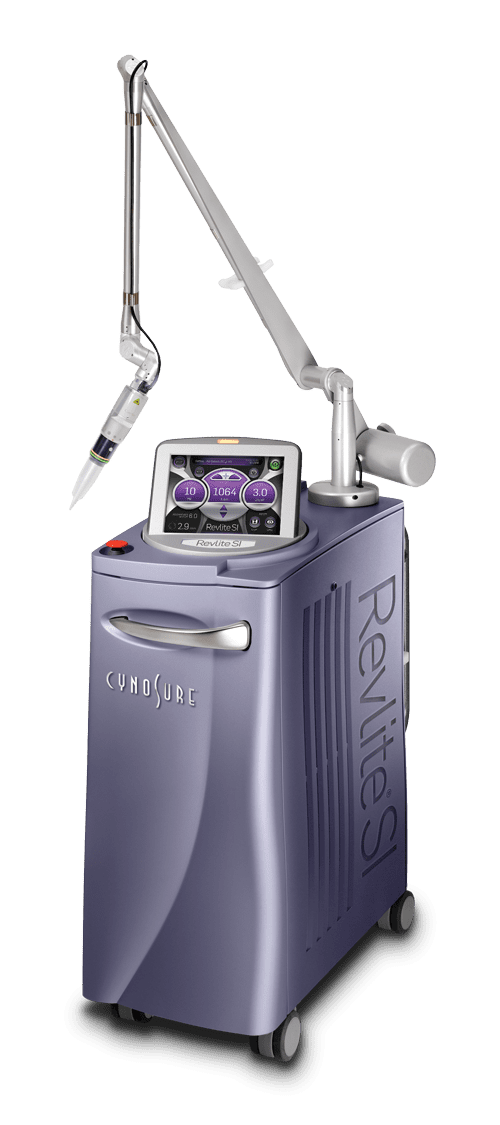 High-powered Q-Switched Nd: YAG laser for skin revitalization and pigmentary and tattoo treatments. Built on the original ConBio™ Q-Switched laser technology, the Revlite SI is a multi-wavelength system providing superior efficacy, comfort, and power. It is trusted by practitioners worldwide.
TO BOOK A CONSULTATION OR DEMO
PLEASE CONTACT US