We are pleased to invite you to join us for the "ADAC2023" Aesthetic Dermatology Academy Conference Weekend Forum 2023.
Date: Sunday 3 September 2023
Venue: 5th Floor, Zone C – Department of Dermatology Bhumisirimangalanusorn, King Chulalongkorn Memorial Hospital, Bangkok, Thailand.
Join the featured speaker
Dr. Thanya Techapichetvanich
for VENUS VIVA™ MD live demonstrations and hands-on intensive training.
Register now!
Key Featured Technologies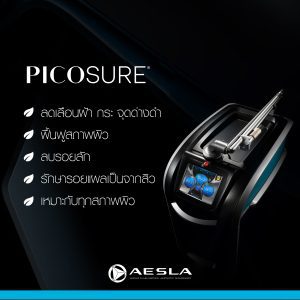 Aesthetic trends
PicoSure Laser ช่วยแก้ปัญหาอะไรได้บ้าง? PicoSure Laser
Read More »