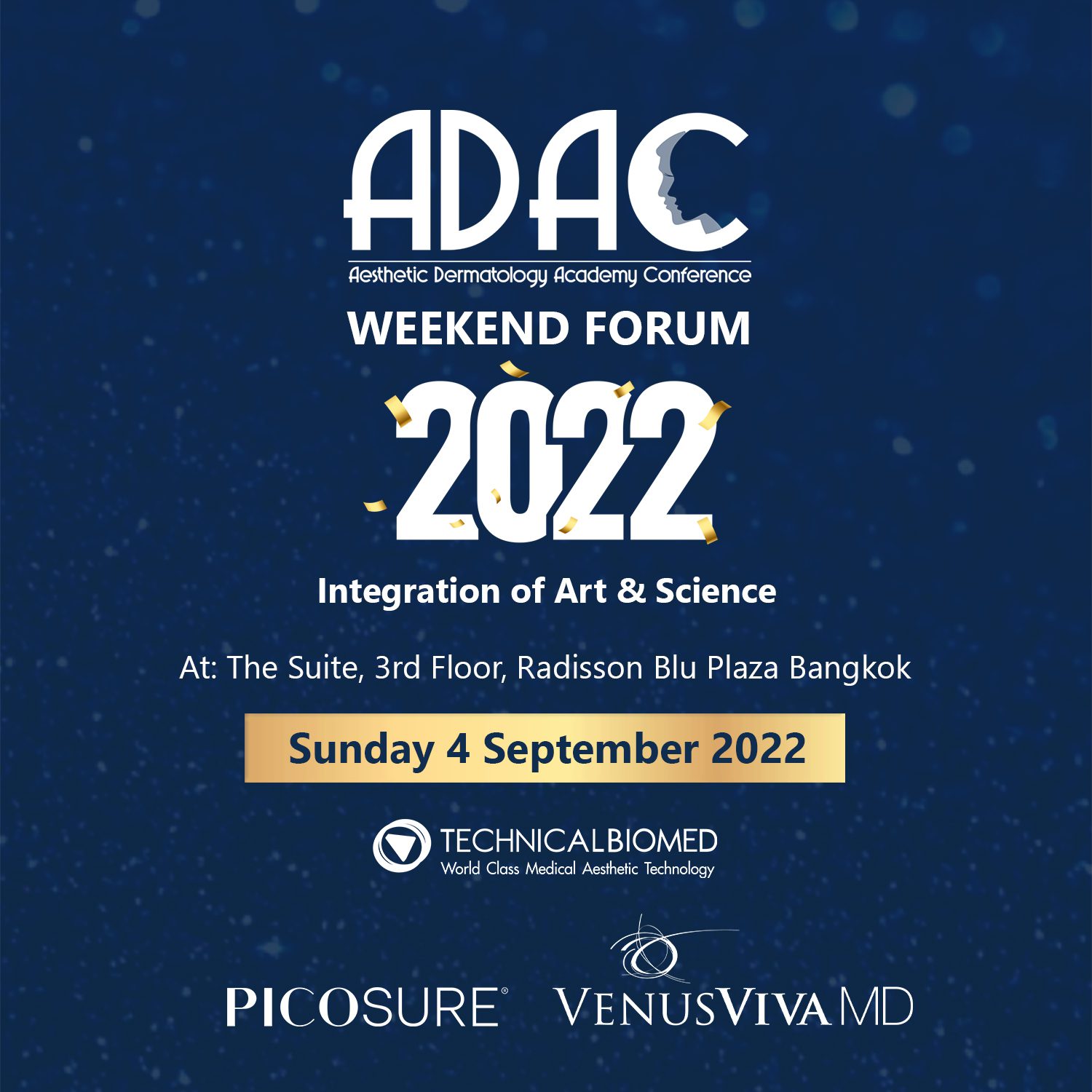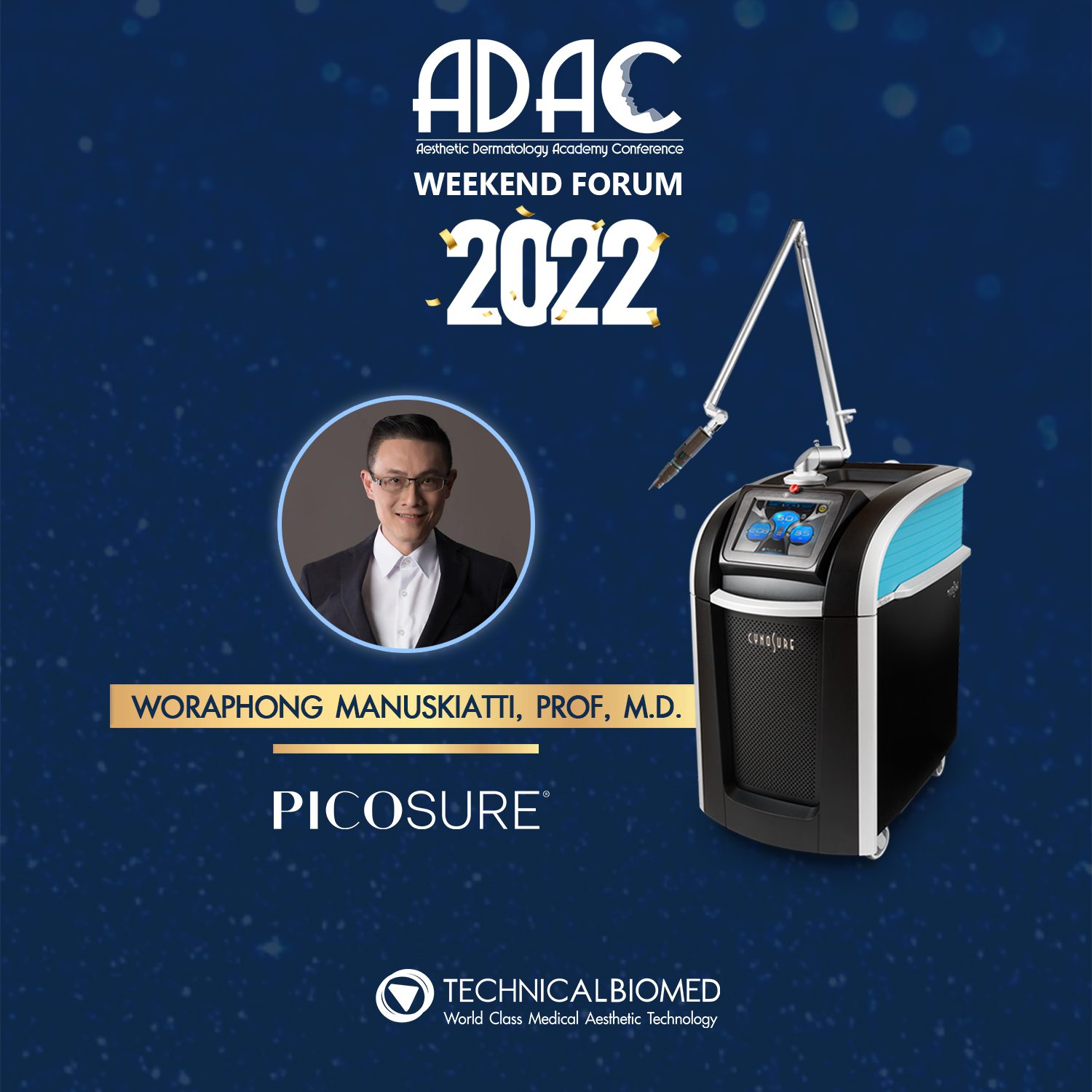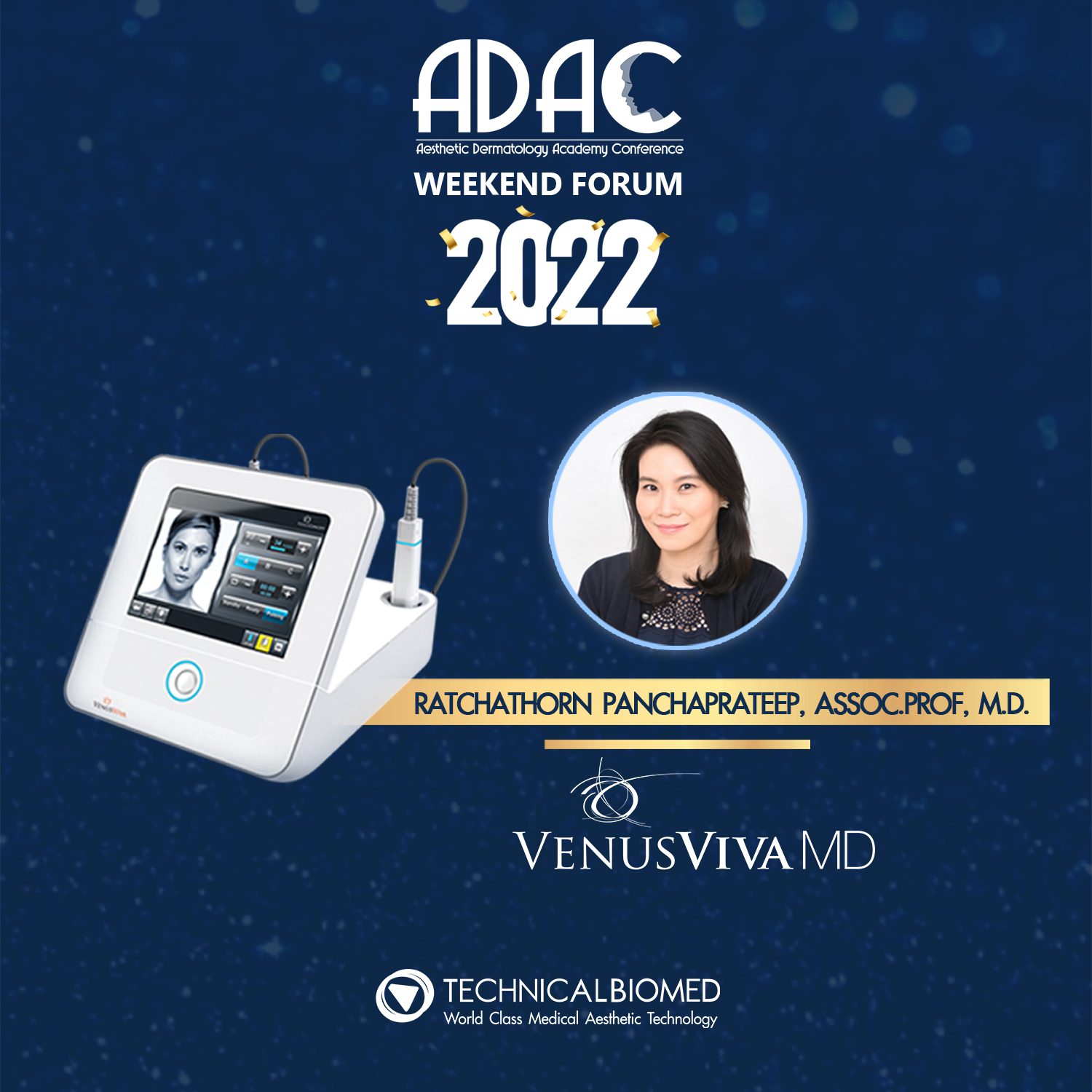 ขอเชิญเข้าร่วมงานประชุมเชิงปฏิบัติการ
"ADAC IAS 2022"
วันที่ 4 กันยายน 2565
ADAC IAS 2022 หรือ ADAC Integration of Art and Science เป็นคอร์สเรียนแบบเจาะลึกเข้าถึงปัญหาที่พบบ่อย ๆ ในเวชปฏิบัติ และมีการสอนภาคปฎิบัติ (Hands-on Workshop) เพื่อให้สามารถนำไปใช้ได้จริง 1 ปีมีแค่ 1 คอร์สเท่านั้น!
สมัครเข้าร่วมได้ที่ลิงค์ด้านล่างนี้ (รับจำนวนจำกัด)
http://www.adacworld.org/weekend-forum
📍งานจัดเพียง 4 วัน (20-21 สิงหาคม, 3-4 กันยายน 2565)
📍ณ Radisson Blu Plaza, Bangkok The Suit 3rd Floor.
📍พบกับบูธ Technicalbiomed ในวันที่ 4 กันยายน 2565
__________________________
ในวันที่ 4 กันยายน 2565 บริษัท เทคนิคอลไบโอเมด จำกัด ได้รับเกียรติจาก ศาสตราจารย์นายแพทย์ วรพงษ์ มนัสเกียรติ และ รองศาสตราจารย์แพทย์หญิง รัชต์ธร ปัญจประทีป บรรยายในหัวข้อ
✧ Diagnostic challenges and management tips for common facial pigments lesions.
✧ How to avoid and management of laser complications.
✧ Fractional laser-assisted drug delivery: Step by step (Melasma and hypertrophic scar)
✧ The art & science of pigment-specific laser: step by step.
✧ Pico-toning (Facial rejuvenation and scars)
พร้อมกับสาธิตการใช้เครื่อง PicoSure, Picosecond laser 755 nm. และเครื่อง Venus Viva MD, Nano Fractional RF แพทย์ที่เข้าร่วมสามารถดูรายละเอียดเบื้องต้นของเครื่องก่อนการ Hands-on ได้ที่ลิงค์ด้านล่างนี้ค่ะ
✧ PicoSure> Technicalbiomed.com/picosure-th
✧ Venus Viva MD> Technicalbiomed.com/venus-viva-md-th
พิเศษไปกว่านั้น บริษัท เทคนิคอลไบโอเมด จำกัด ได้นำเครื่องมือแพทย์เสริมความงาม มาตรฐาน Gold Standard ไปจัดแสดงภายในงานให้แพทย์ได้สอบถามรายละเอียดเชิงลึก รวมถึงรับข้อเสนอสุด Exclusive ที่บูธ Technicalbiomed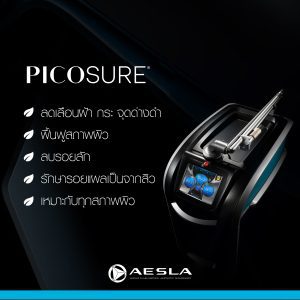 Aesthetic trends
PicoSure Laser ช่วยแก้ปัญหาอะไรได้บ้าง? PicoSure Laser
Read More »