Cryo 7 – Zimmer Aesthetics, state of the art cryotherapy, delivering cold air as low as -30°C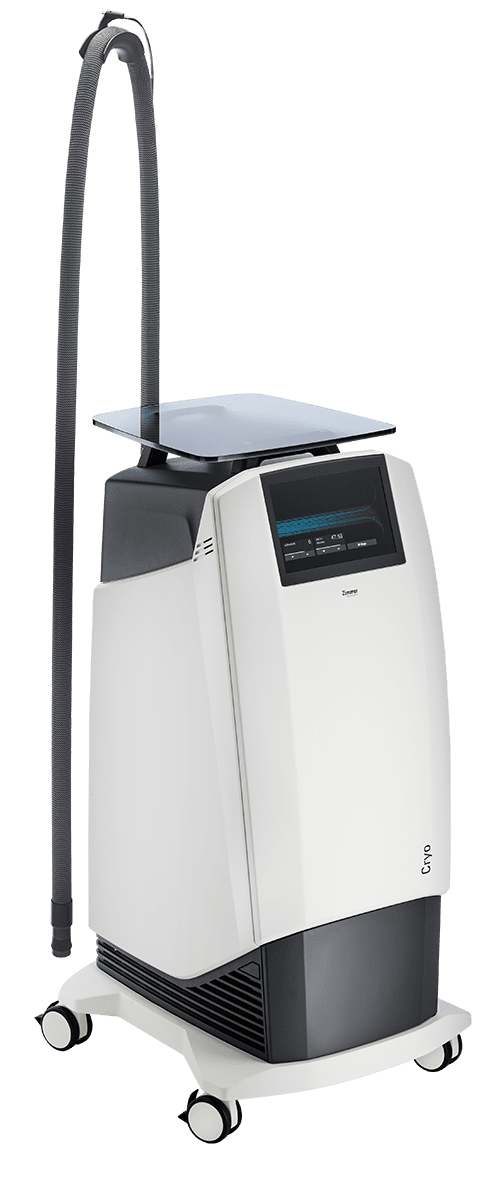 Cryo 7 - Zimmer Aesthetics
Zimmer MedizinSystems elevates the gold standard in skin cooling – again! With over 60,000 units sold, our Cryo line is the undisputed global leader in skin cooling devices. Our latest innovation, the new Cryo 7, is an energy-efficient technological marvel, facilitating a comfortable treatment environment for patients and staff.
Cryo 7's complex German engineering delivers simplicity of use to the practitioner
Large, bright, ergonomic touchscreen

Quieter operation

Support spring arm comes standard for single-handed operation

9 fan speeds

Longer hose, magnetic connection

Hose pivot point allows greater flexibility for hard-to-reach areas

Automatic maintenance reminders
New system software enables 100 custom program settings

Energy-saving eco-standby mode for even lower consumption costs

Software monitors defrost water level and alerts the user when the water tank is full

2 dedicated air intakes: one for patient skin cooling and another to cool the device
Easy access air filter for quick & easy maintenance (no tools required)

Ergonomic height makes device easy-to-reach and easy on the back

Easier access to a larger water collection bottle

Space-saving narrow base, small footprint

Light mode / dark mode
Minimizes pain and reduces the risk of thermal injury
Cryo systems are widely used across the aesthetic industry for epidermal skin numbing by various types of practitioners. Its popularity can be credited to its reliability and efficacy across a wide range of applications, minimizing pain associated with procedures like tattoo removal, superficial injections, laser hair removal, plastic surgery, and more. Without this significant pain relief (and patient relief from fear of pain), procedures are much more difficult to perform. The Cryo 7 provides epidermal skin numbing technology, reducing pain AND the chances of thermal injury, and ensuring the highest level of satisfaction for patients.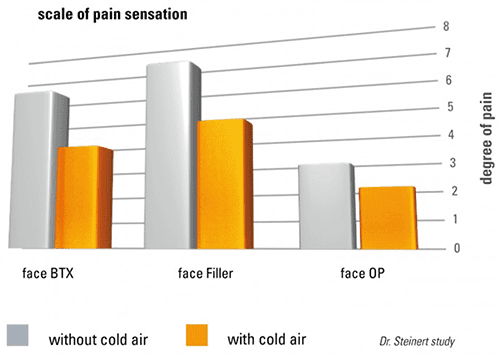 The perfect system for skin cooling - Especially for laser treatments and injections
Our Cryo systems are intended to minimize pain and thermal injury during laser and dermatological treatments, and for temporary topical anesthetic relief with injections. Unlike other cooling methods, such as contact cooling, cryogen spray, or ice packs, the Cryo device can cool the epidermis before, during, and after laser energy has been applied, without interfering with the laser beam.
The Cryo 7 system reduces laser and injection pain sustainably and minimizes thermal damage to the skin in laser and IPL applications. Studies have shown that skin cooling with Zimmer MedizinSystems cold air devices reduces patients' pain and sensitivity. As a result, treatments can be tolerated significantly better. This graphic shows an illustration of these findings in a pain scale study by Dr. Steinert.
Delivers Cold Air As Low As
Power Supply
Power Input Max
Standby function
Protection according to IEC 60601-1
Medical device
Treatment hose length
Therapy air flow
Housing dimensions
Weight
-30°C
220-240 V
1.5 kW
50W
Class I, Type B
Class IIa
8 ft. 2 in.
9 levels
41.7" H x 19.7" W / 22" L
132 lbs. (includes glass shelf)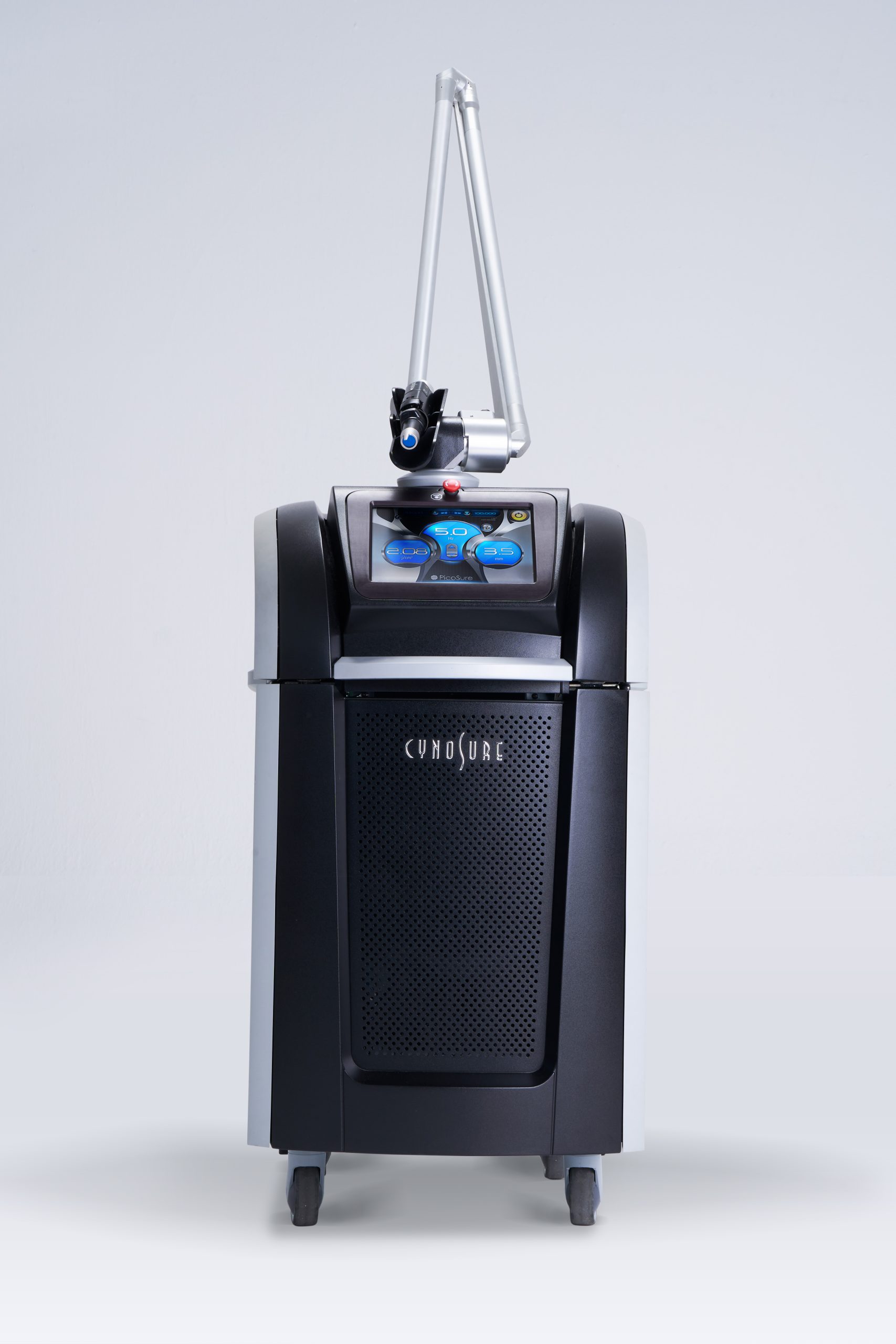 THE WORLD'S FIRST PICOSECOND TECHNOLOGY AND LEADING CHOICE FOR COMFORTABLE AND CONVENIENT TATTOO REMOVAL AND SKIN REVITALIZATION TREATMENTS FOR WRINKLES, ACNE SCARS AND PIGMENT LIKE FRECKLES, SUNSPOTS AND DISCOLORATION.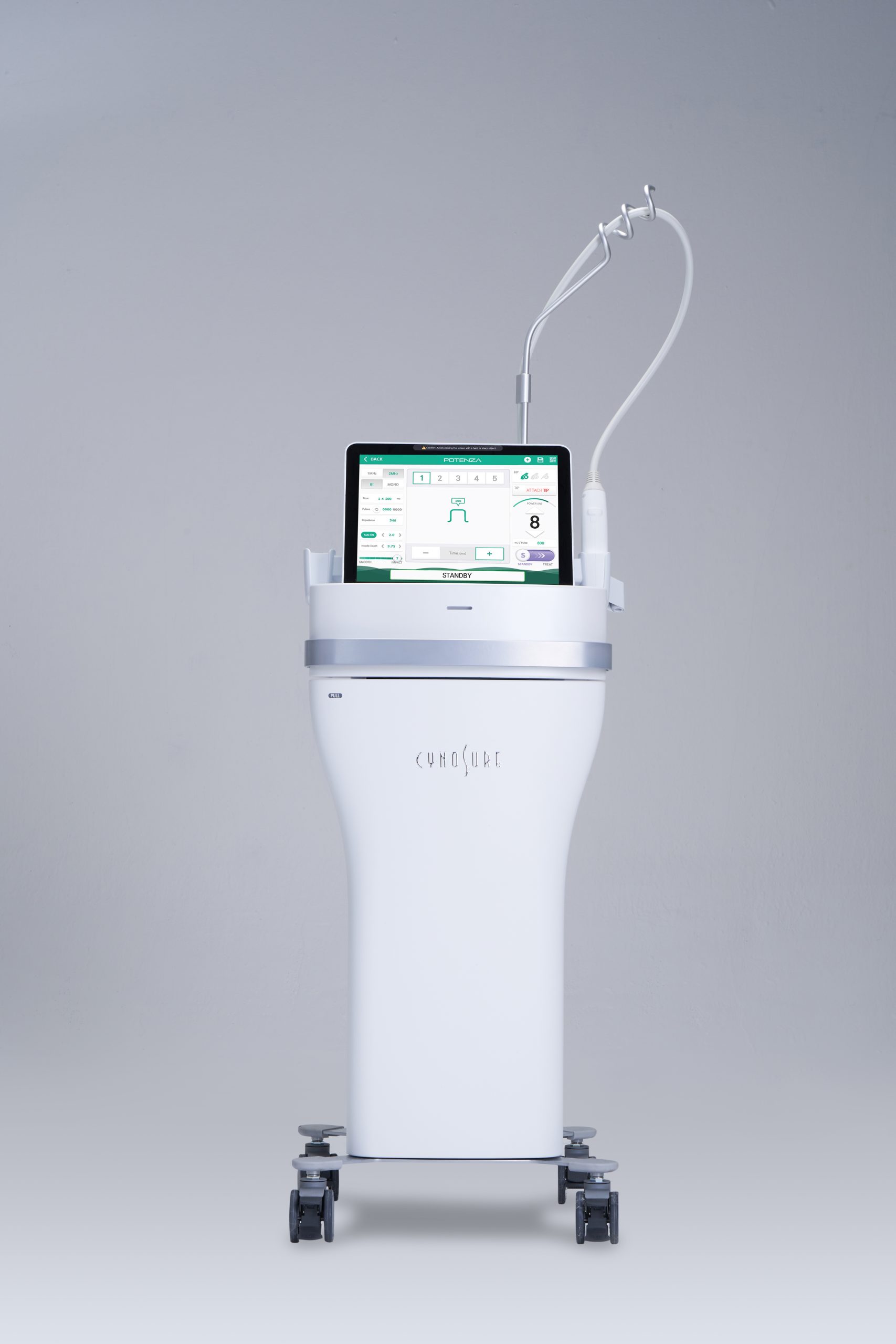 THE WORLD'S FIRST 4-MODE RF MICRONEEDLING SYSTEM THAT COMBINES MONOPOLAR AND BIPOLAR RF AT 1 OR 2MHZ FREQUENCIES IN A SINGLE DEVICE.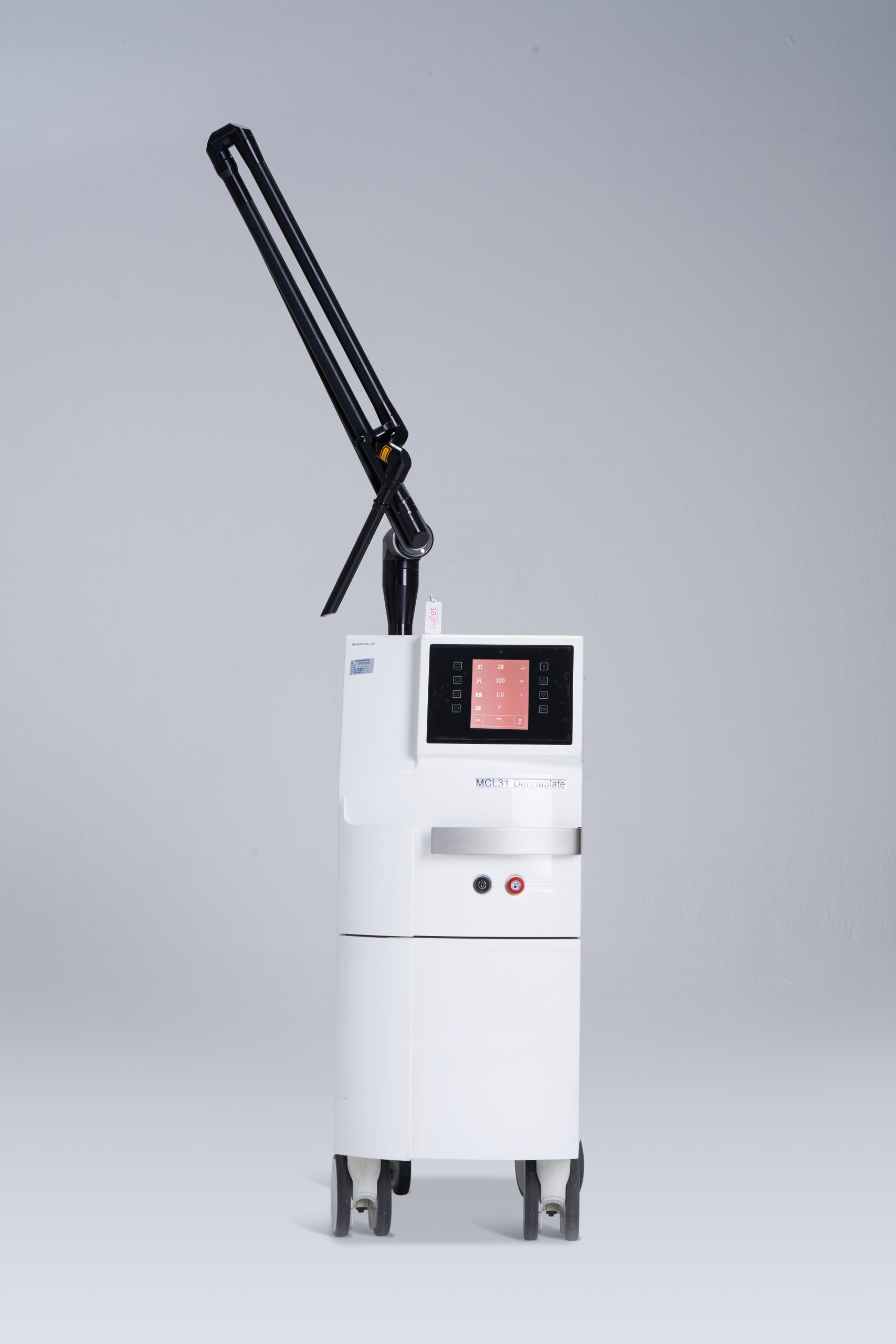 MCL31 DERMABLATE is the highest-performing Er:YAG laser for high-precision skin ablation and fractional therapy
TO BOOK A CONSULTATION OR DEMO
PLEASE CONTACT US