Pre-Hole Needle & Micro-cannulas Kit
Discover the revolutionary SoftFil EasyGuide Microcannulas, designed to revolutionize the world of aesthetic procedures. With their innovative technology and precise control, these microcannulas provide a comfortable and efficient experience for both practitioners and patients.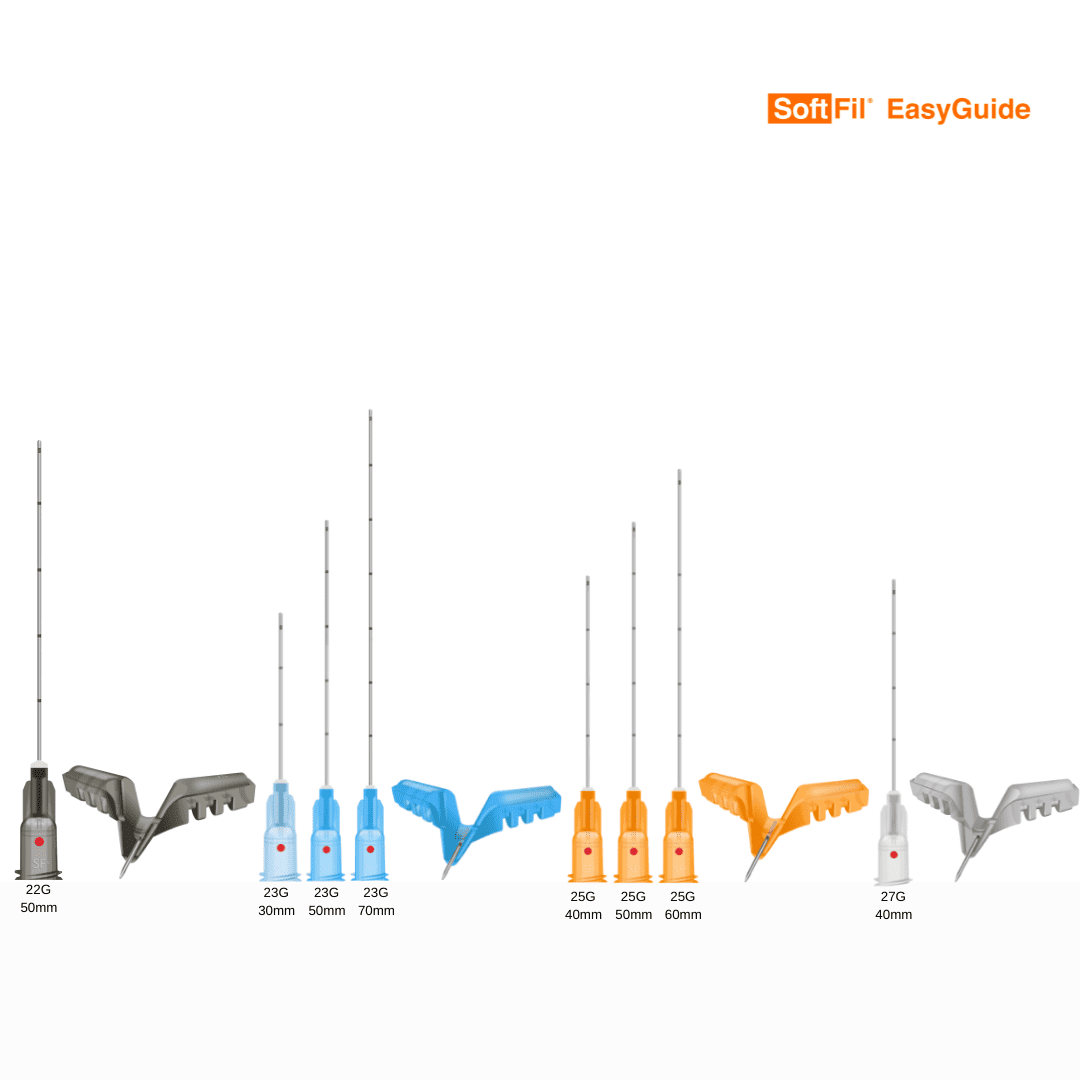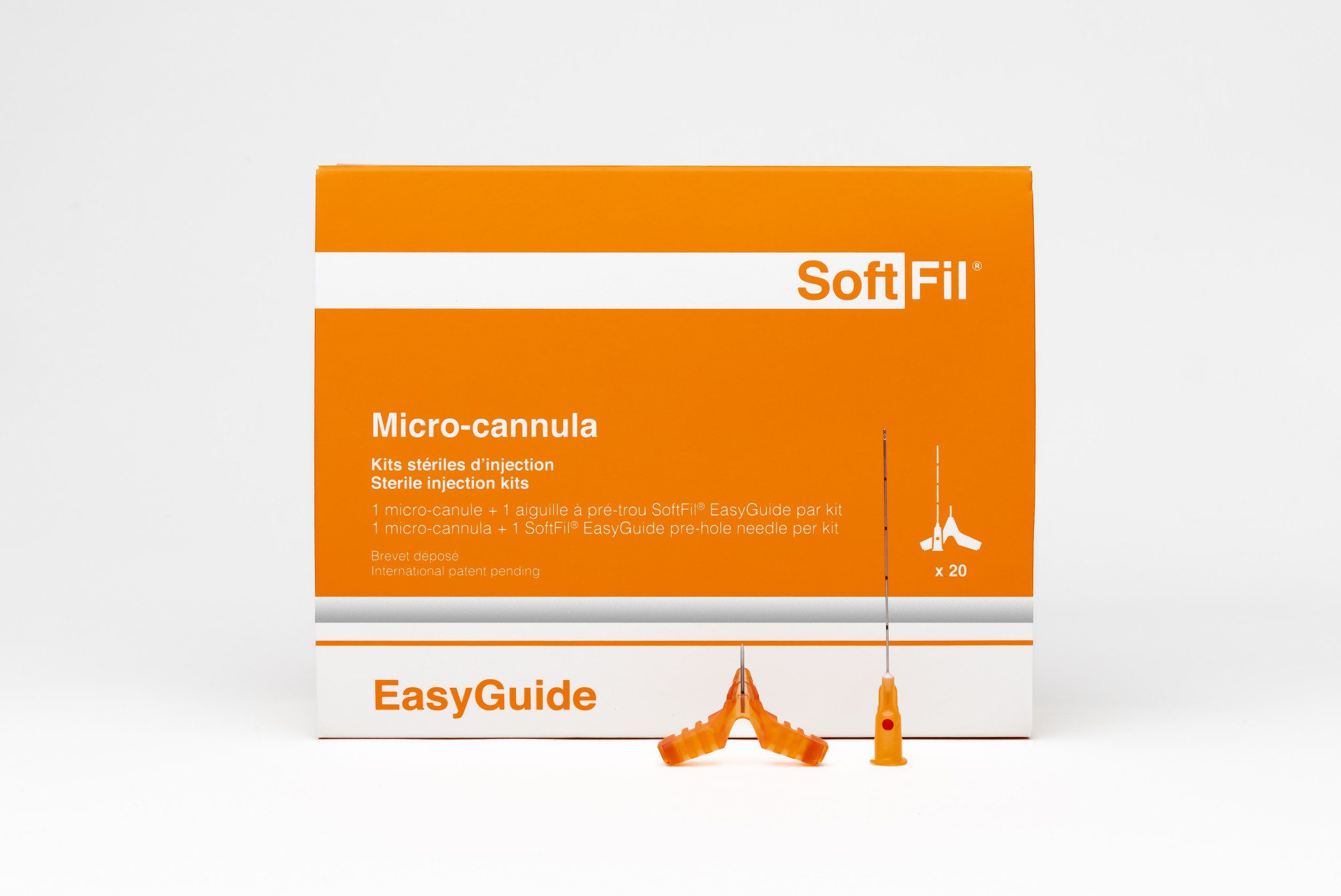 THE SMART NEEDLE FOR OPTIMIZED CANNULA INJECTIONS
SoftFil® EasyGuide is a MEDICAL DEVICE UNDER INTERNATIONAL PATENT
Designed by doctors, approved by opinion leaders, SoftFil® EasyGuide is the essential tool that optimizes injections. A true partner to the micro-cannula, its pre-hole needle guides the cannula and facilitates the physician's gesture.
The injection 2.0 becomes fluid and comfortable thanks to this revolutionary device.
8 sizes from 22G to 27G.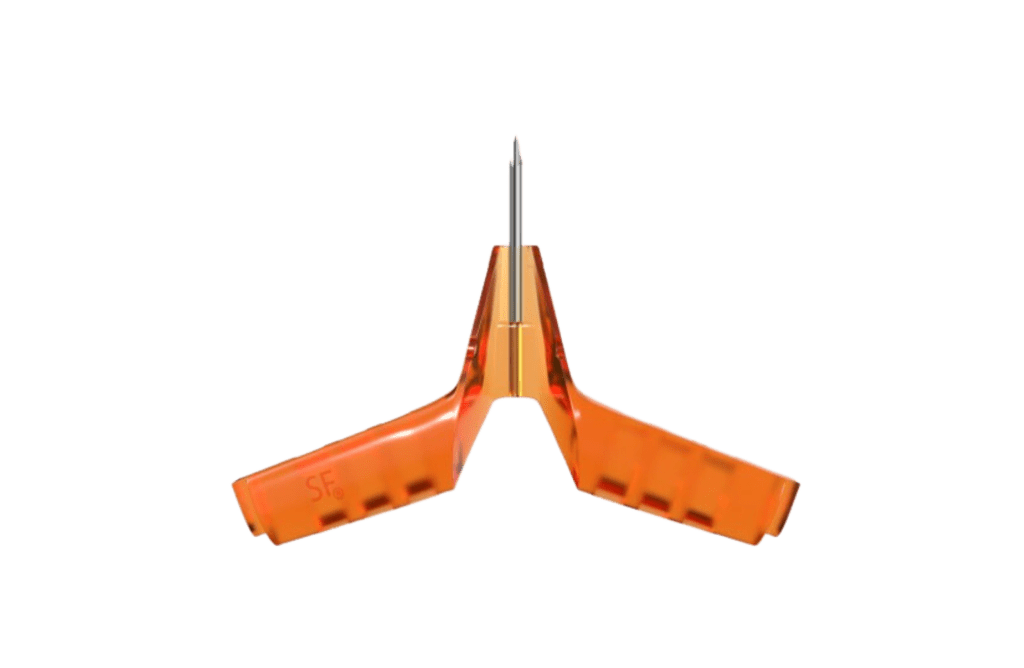 Thanks to its unique half-needle shape, the cannula is perfectly positioned and then guided in the desired direction and depth of injection by sliding into the gutter of the needle. It's more than a needle, it's also a guide.
*USE-CEG Report
Simplified Aesthetic Procedures
This "smart needle" combines, in a single gesture, the creation of the pre-hole and the insertion of the cannula. This revolutionnary tool invents the injection 2.0 for the comfort of doctors and patients. Beginners as much as experts can appreciate injections made easy with the SoftFil EasyGuide.
*USE-CEG Report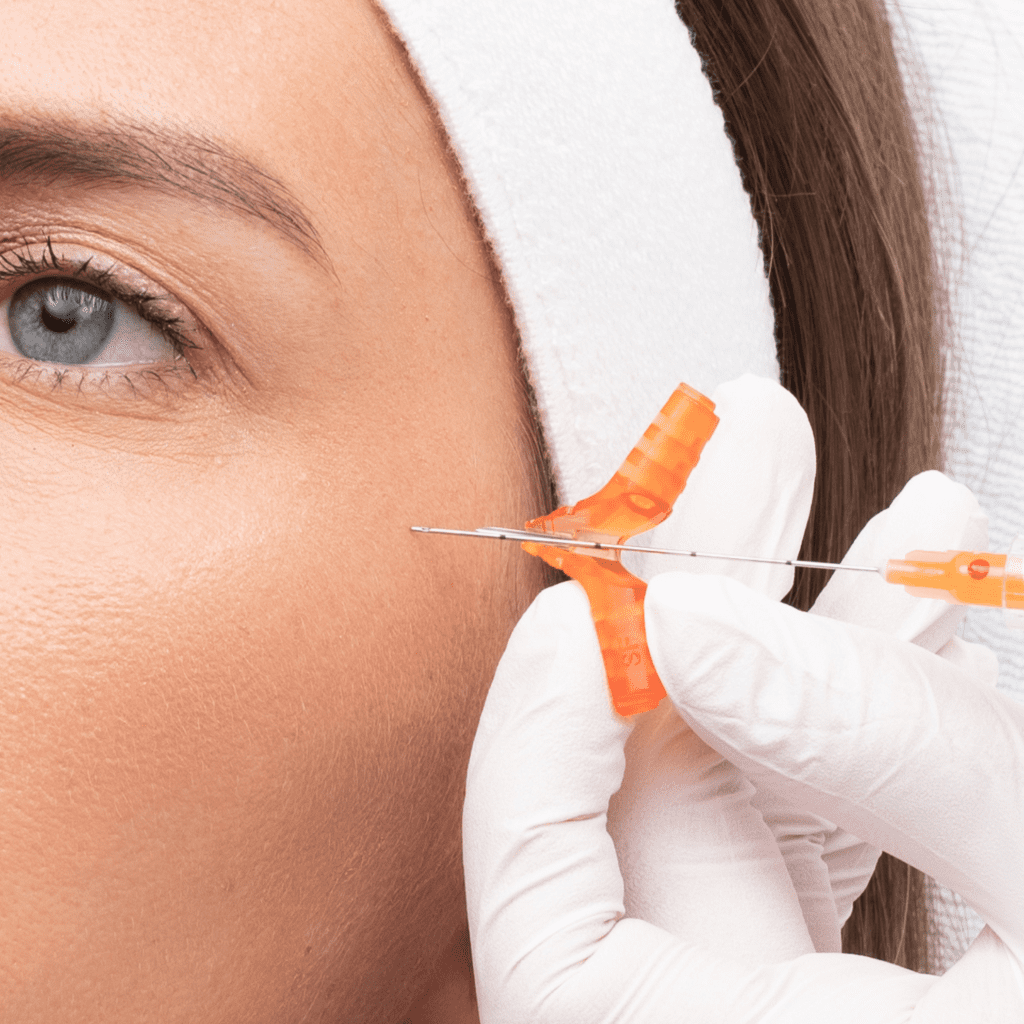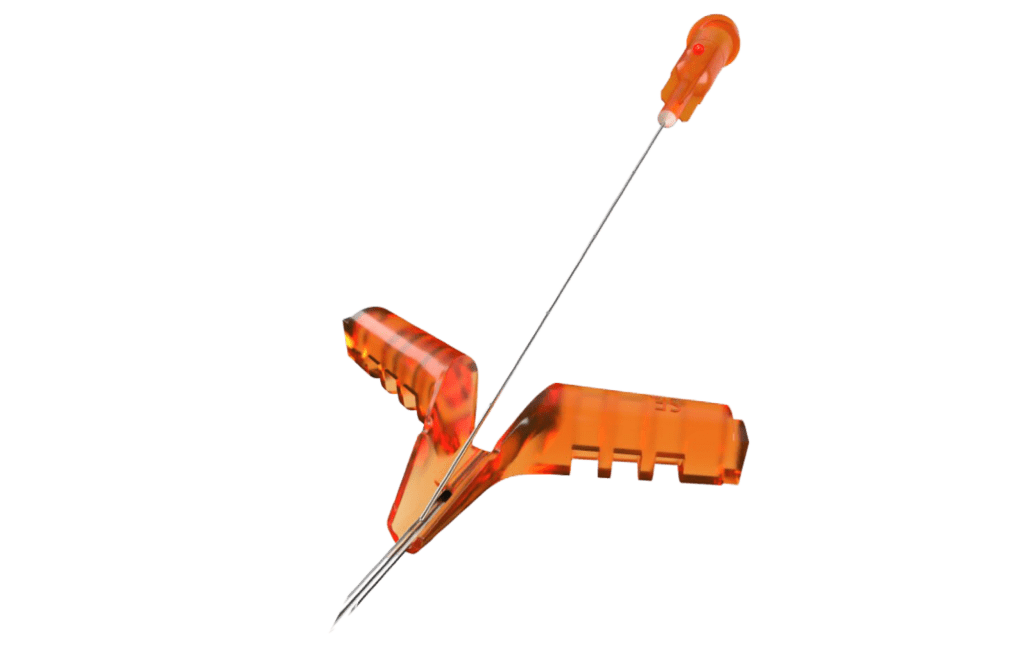 Ergonomic & Adaptable Design
Its unique double grip design allows ambidextrous use and ensures an improved stability when inserting the micro-cannula. Its V-shape not only provides an axis of insertion for the cannula but also a firm and stable grip to safely slide the cannula into the skin. 
*USE-CEG Report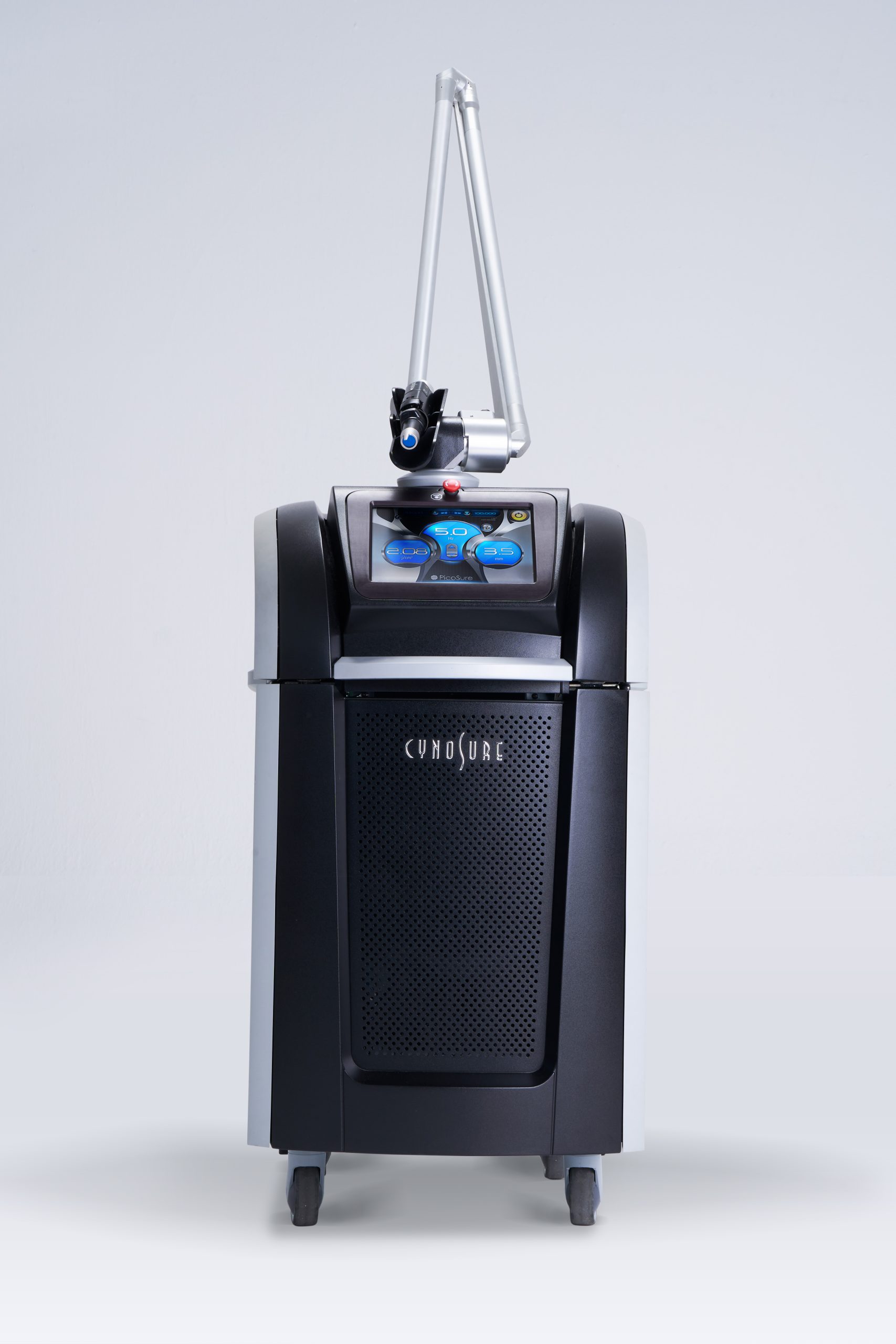 THE WORLD'S FIRST PICOSECOND TECHNOLOGY AND LEADING CHOICE FOR COMFORTABLE AND CONVENIENT TATTOO REMOVAL AND SKIN REVITALIZATION TREATMENTS FOR WRINKLES, ACNE SCARS AND PIGMENT LIKE FRECKLES, SUNSPOTS AND DISCOLORATION.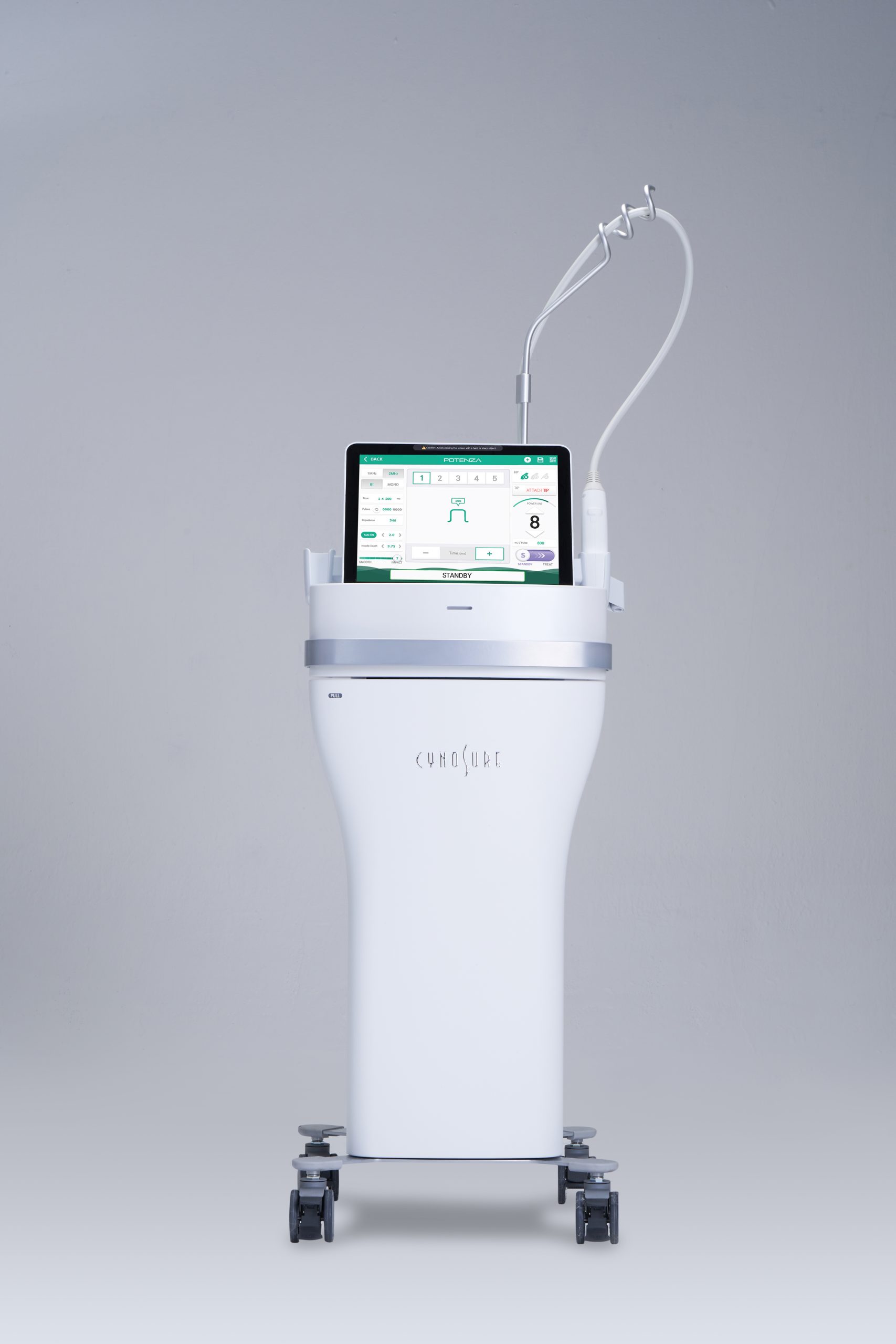 THE WORLD'S FIRST 4-MODE RF MICRONEEDLING SYSTEM THAT COMBINES MONOPOLAR AND BIPOLAR RF AT 1 OR 2MHZ FREQUENCIES IN A SINGLE DEVICE.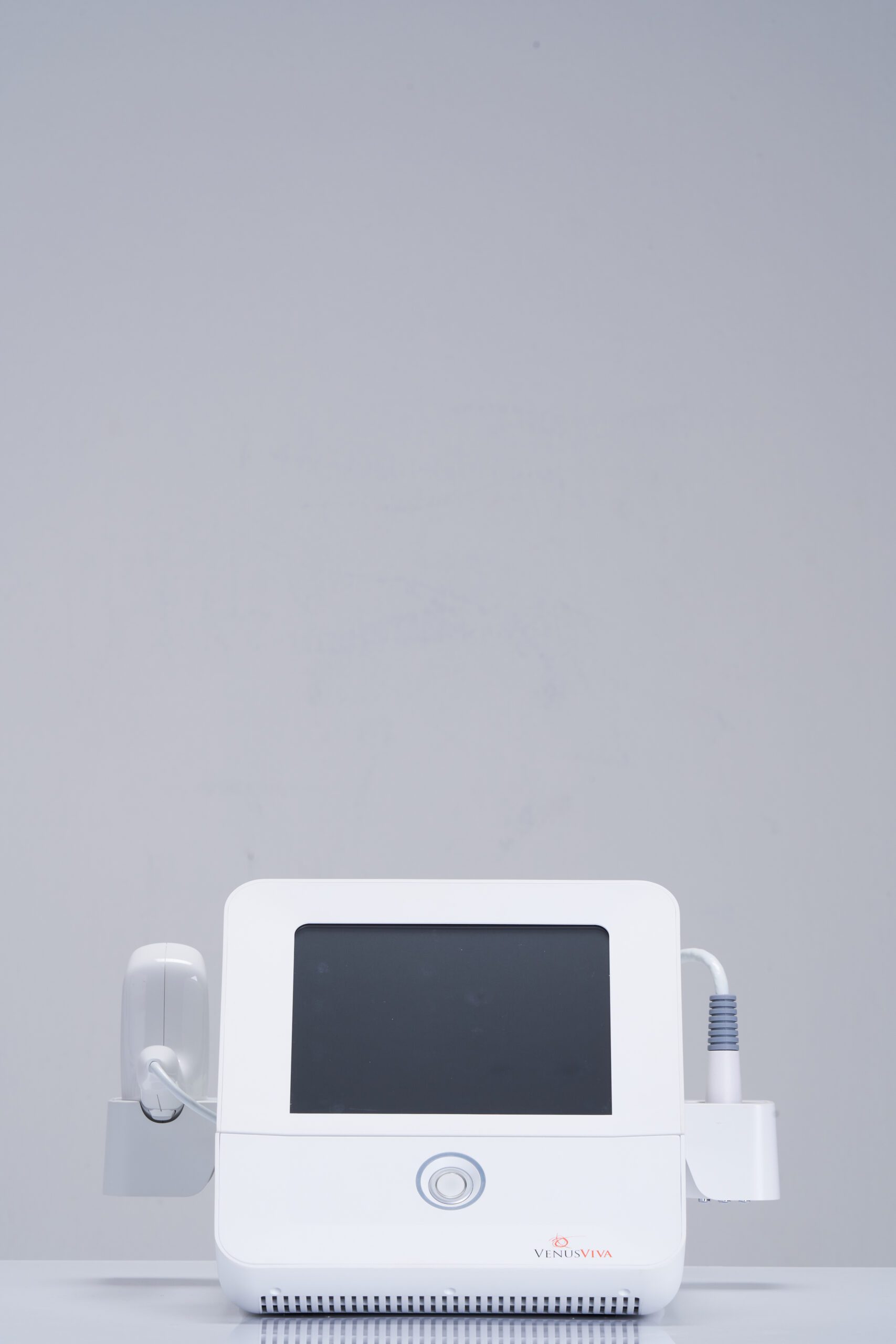 A HIGHLY CUSTOMIZABLE SKIN RESURFACING DEVICE THAT DELIVERS EXCEPTIONAL RESULTS WITH LOW DOWNTIME AND IS SAFE FOR ALL SKIN TYPES.
TO BOOK A CONSULTATION OR DEMO
PLEASE CONTACT US