At Aesla Co., Ltd., we believe that exceptional customer service is a top priority. Our comprehensive maintenance plan ensures that all equipment runs at its best throughout the entire warranty period. Our goal is to help operators, through training and seminars, develop the knowledge and expertise needed to provide quality, effective service that delights their customers.
Engineer Service and Support
Aesla Co., Ltd. is pleased to be the exclusive distributor in Thailand with a license to provide support and consultation for equipment maintenance from CYNOSURE. Our skilled service engineers, who have received certificates directly from CYNOSURE, are guaranteed to provide detailed attention and high-quality, authentic parts for the maintenance of our clients' equipment, giving them peace of mind in any situation.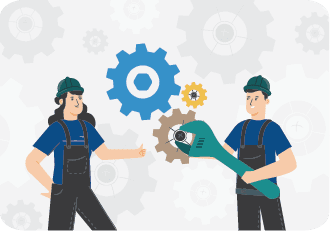 Comprehensive equipment inspection and maintenance services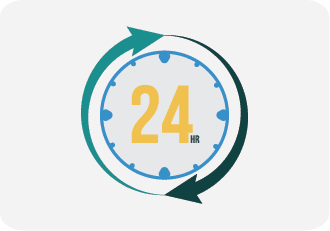 24/7 follow-up and support
Complimentary parts replacement and delivery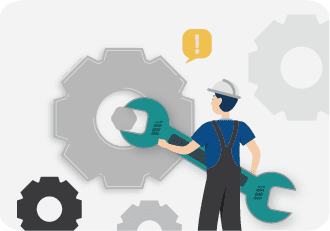 Emergency temporary part substitution service
Specialized team for prompt problem resolution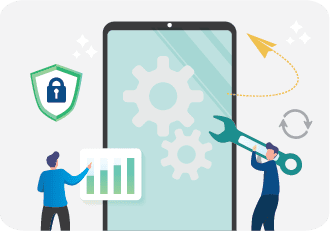 State-of-the-art software system
Warranty and after-sales service renewal
At Aesla Co., Ltd., we are committed to providing the highest quality and most effective after-sales service. Our skilled service engineers are well-trained experts who are certified to provide consultation and recommendations. They are focused on helping maintain and extend the lifespan of our clients' equipment.
Aesla Co., Ltd. is committed to providing regular maintenance and upkeep for your valuable investment. Our maintenance experts will clean and inspect equipment four times per year for customers in Bangkok and surrounding areas and twice per year for clients in other provinces.
In the event of a malfunction, breakage, or misbehavior, Aesla Co., Ltd. will promptly repair or take corrective action free of charge, with the exception of charges for materials and replacement parts used. As a valued client, a 15% discount will be applied on these materials and parts.
We hope that you will consider renewing the warranty for our product maintenance and after-sales service, enabling us to continue providing exceptional upkeep for your devices and ensuring their optimal performance.
Our service plan is priced at 12,500 baht and above, depending on the type of equipment.
Aesla Co., Ltd. is committed to providing exceptional maintenance and cleaning services for our clients' equipment, as well as prompt repairs in the event of malfunction, breakage, or unusual behavior. Our technicians will be happy to assist you, at a cost of 5000 baht per visit or, for laser equipment, 8000 baht per visit, plus any necessary materials and parts.
WARRANTY TERMS AND CONDITIONS
This warranty applies only to products imported and sold by the Aesla Co. Ltd. This warranty is valid for one year from the date of delivery.
The Company will send technicians to inspect and sanitize products under warranty every three months.
Aesla Co., Ltd. is committed to providing timely and effective support for our clients during the warranty period. We will repair or replace parts at no charge for products that have been properly handled and used according to the user manual. Our team has the discretion to repair only those products that meet these criteria.
In the event that Aesla Co., Ltd. is unable to repair a product within seven days, we will provide temporary substitute equipment as a replacement until the original equipment is fully operational once again. Our team is committed to minimizing disruptions and ensuring that our clients receive the necessary support.
Please note that the following situations are not covered by the warranty, even if they occur within the warranty period. In such cases, the client will be responsible for the costs of repair, replacement, and any additional expenses that may arise.
5.1 Improper usage, inadequate maintenance, incorrect installation or connection with devices that do not meet the requirements specified in the user manual and are not certified by Aesla are not covered by the warranty.
5.2 Repairs or corrections made by unauthorized individuals or service centers are not covered by the warranty.
5.3 Damages or losses resulting from natural disasters, electrical malfunctions, ordinary wear and tear, or accidental events such as water damages, physical damages (e.g., equipment being dropped, scratched, bumped), and loss of parts are not covered under the terms of the warranty.
5.4 Products that are considered accessories (such as cables), perishable items, or items that have reduced efficiency due to prolonged use are not covered by the terms of the warranty. In addition, the warranty does not cover items that have expired or become depleted due to usage.
6. The warranty for this product covers only defects and malfunctions that occur with the product. It does not extend to any loss of profit, business opportunities, nor loss or damage of data, images, programs, or other files.