JULIET - The feminine laser
Juliet represents a fast, painless and minimally invasive treatment for women's intimate diseases. Unpleasant symptoms such as genital itching, irritation, poor vaginal lubrication, vaginal dryness and even pain during intercourse (dyspareunia) can today be improved thanks to cutting-edge procedures such as the Juliet laser treatment by Asclepion.
The Juliet laser treatment is performed using an Erbium:YAG laser that, thanks to its unique technical features, represents the best treatment option, with very low risk of side effects and minimal downtime. The main mechanism of action of the Erbium:YAG technology is the achievement of the selective stimulation of the submucosal collagen. This layer of the vaginal wall, in fact, is elastic and rich in collagen and can be stimulated in a selective way, meaning without damaging the surrounding tissue. The specially designed handpiece, consisting of a stainless steel tube with a quartz window and a gold mirror inside it, allows for an easy insertion and guarantees the maximum hygiene (the handpiece is fully sterilized through autoclaving before the use).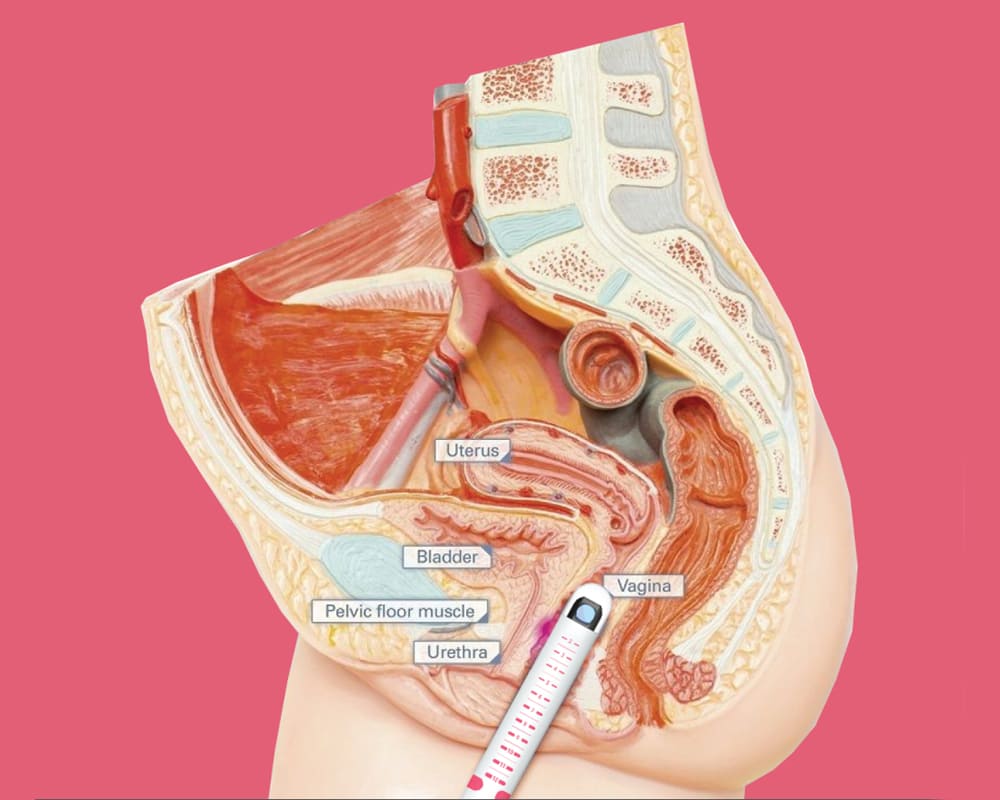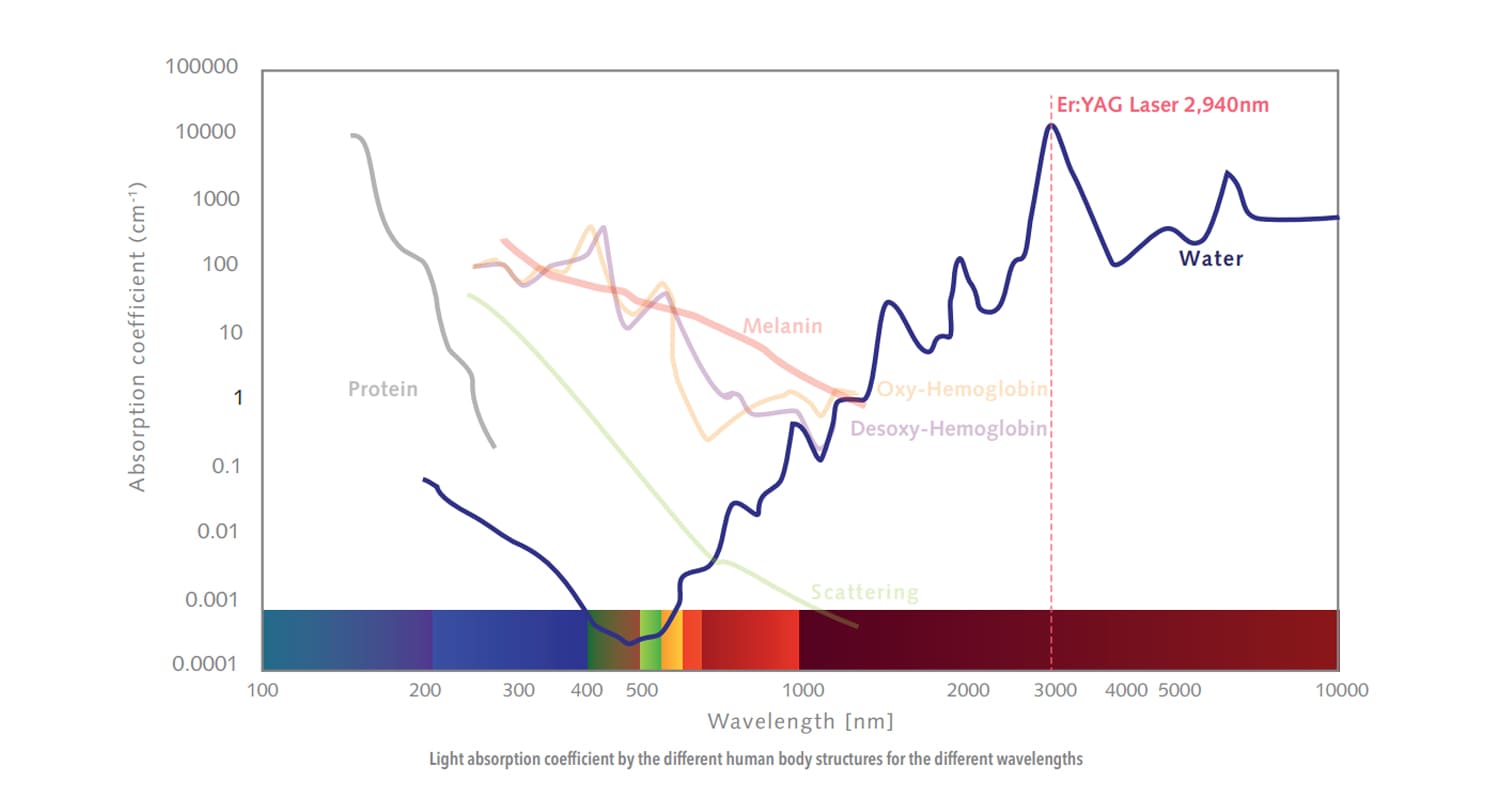 The main mechanism of action of the Erbium:YAG technology when performing intravaginal treatments is the achievement of the selective stimulation of the synthesis of sub-mucosal collagen. This Erbium wavelength produces noticeable results with fewer side effects, due to its high peak absorption in water. Additionally, Juliet's Erbium technology allows for a controlled thermal delivery to tissue, keeping the procedure safe for patients while being effective.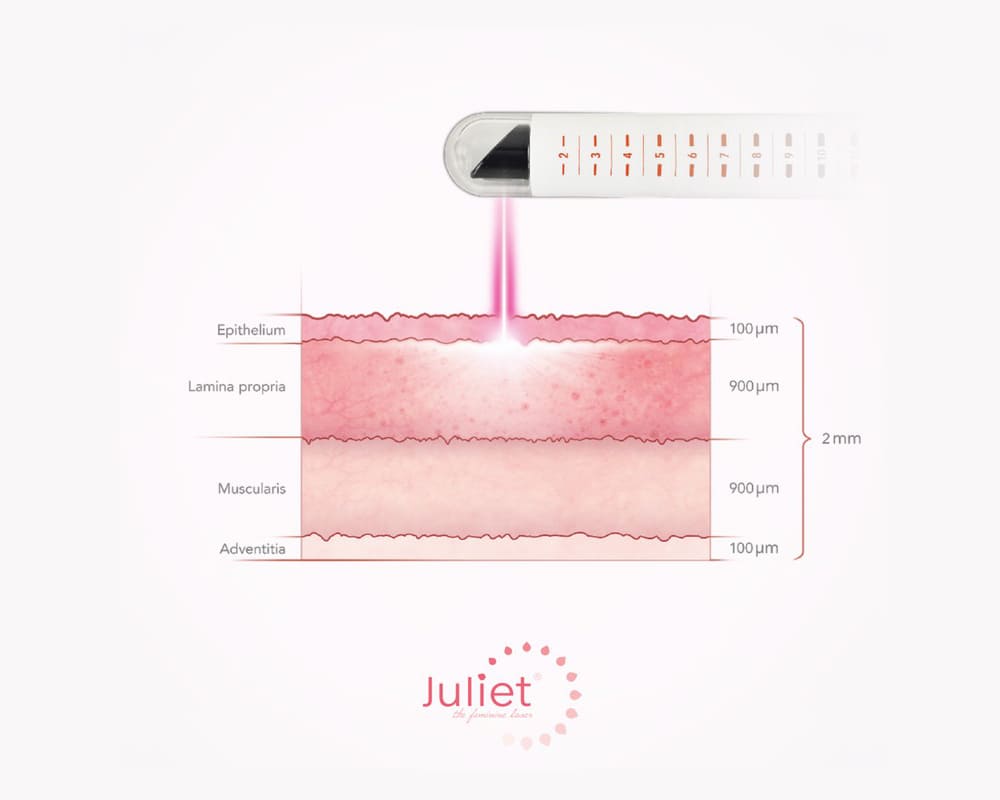 Women, who are going through menopause
Women, who have just given birth
Women, who underwent cancer chemotherapy and/or surgery
Women, who want to fight or prevent pelvic floor diseases
Women, who want to improve the quality of their sexual life
STERI-SPOT handpiece is intended for single use only, guaranteeing you the maximum hygiene.
Virtually Pain-Free
Longer Lasting Results
No Downtime
US FDA & Thai FDA Approved
See results immediately after your first treatment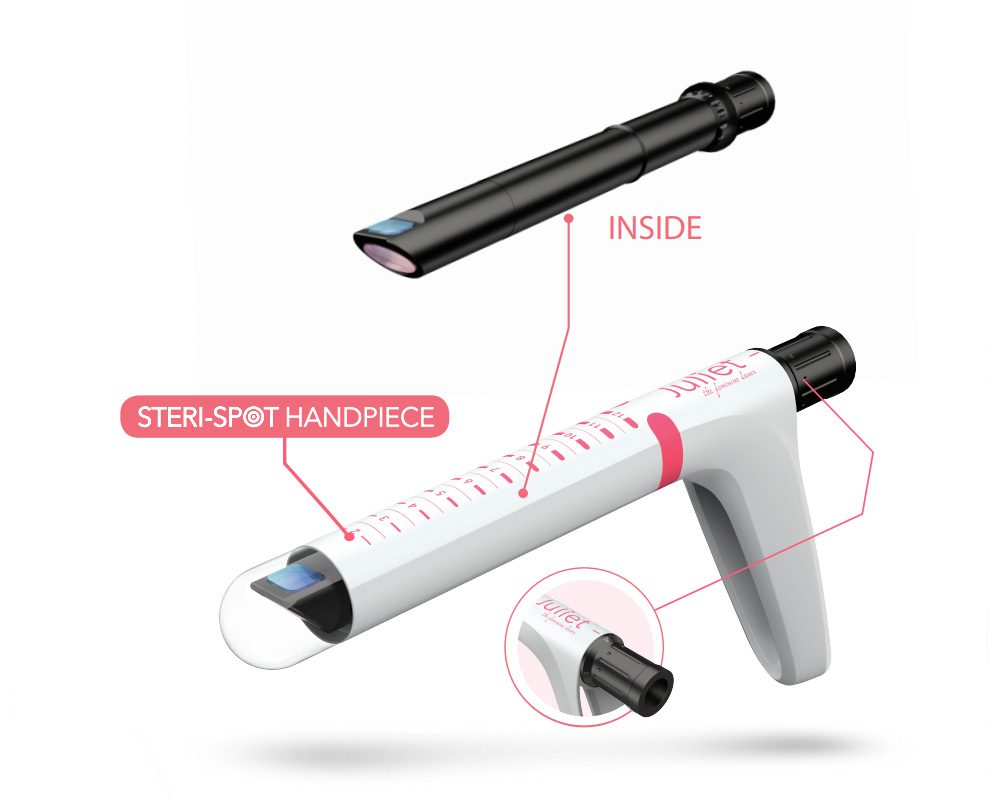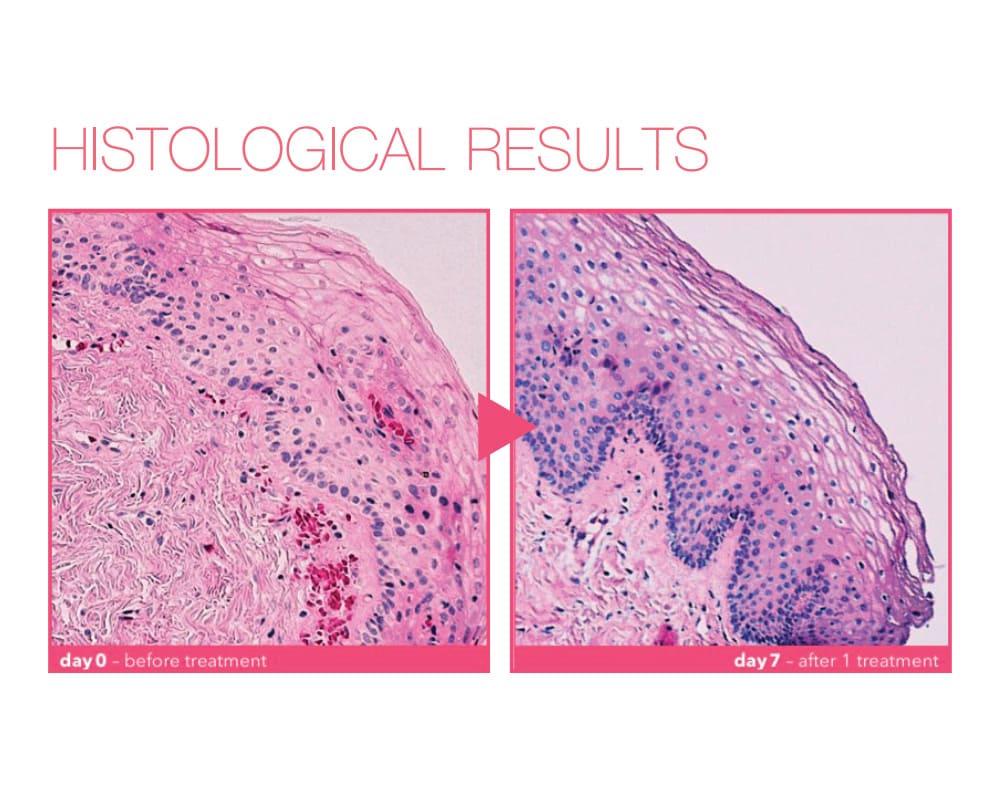 The sample at day 0 shows an altered epithelium stratification with presence of cornification and superficial areas characterized by very low cellularity. The epithelium appears atrophic and a flattening of the dermal papillaeat the dermoepidermal junction can be recognized. At day 7 (after one treatment) the pavement epithelium appears well organized, with compact structure and presence of several nuclei, both in the deeper and superficial layers. The depth of the dermal papillae appears moreover increased, showing good tissue vitality.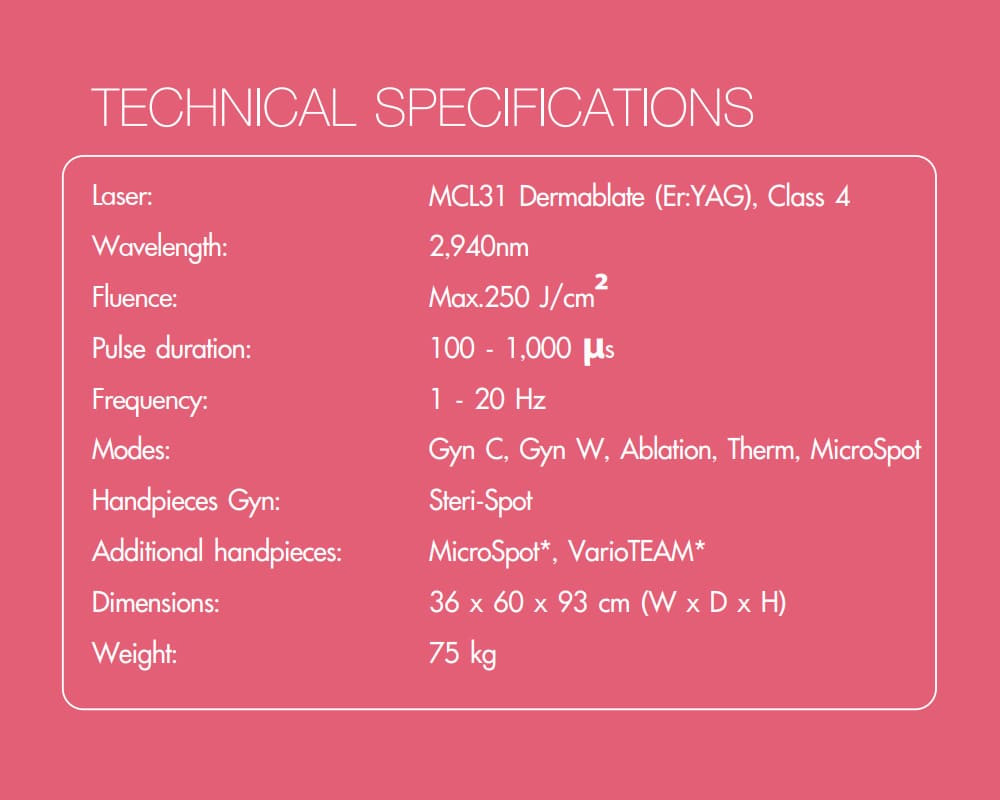 COMPETENCE, EXPERIENCE, SUCCESS
Asclepion Laser Technologies has been operating for more than 35 years as a leader on the international medical laser scene as manufacturer of advanced laser systems for dermatology,
aesthetic medicine and surgery. Together with your physician, Asclepion strives to produce positive results on you every day. Today, customers in more than 60 countries trust in the Made in Germany technology of Asclepion and its proven scientific expertise.
Please enter at least your email address and phone number before submit to download a brochure.
TO BOOK A CONSULTATION OR DEMO
PLEASE CONTACT US